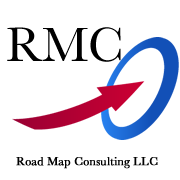 Join RMC for "Grow Your Business With the Government" webinar Thursday, March 7th from 2:00 pm to 3:00 pm EST.
Washington, D.C. (PRWEB) March 05, 2013
Road Map Consulting LLC (RMC), a government contracting procurement firm, is hosting a free webinar for business owners who want to understand the ins and outs of working within the Federal Marketplace. The webinar ""What You Need To Know About GSA Schedule" will take place Thursday, March 7th from 2:00 pm to 3:00 pm EST.
For business owners getting on the GSA Schedule is just the beginning to successfully working in the Federal Government Marketplace. This webinar will cover navigating the application process, what to do after getting a GSA Schedule, and how to market the schedule. RMC's seasoned procurement experts will teach the webinar. During the webinar participants will get answers to following questions:

What are the advantages of becoming a contract holder?
How do I determine if it's right for me?
What do I need to apply?
How long will the process take?
Are my products/services right for a schedule?
What do I do after I get a GSA Schedule?
In 2012, The U.S. federal government procured nearly $514 billion of dollars worth of goods and services, with approximately $39 billion procured through GSA Schedules. Getting on GSA allows federal contracting firms the visibility to access procurements that are not available to otherwise.
What You Need To Know About GSA Schedules Webinar Details:
Webinar – What You Need To Know About GSA Schedule
When – Thursday, March 7th
Time – 2:00 pm – 3:00pm EST
CLICK HERE to register for this webinar please visit and register.
RMC maintains a government customer list that includes more than 200 Federal, State and Local Government agencies. In addition, RMC has a proven and established consultancy in the GSA Schedule space while providing services to both commercial and government customers.
More About Road Map Consulting LLC: Michael Perch is the Principal Consultant at Road Map Consulting, LLC. (RMC). RMC provides consultation on federal and state government contracting, financial management, project management, proposal writing and business coaching. Based in the Washington, D.C. Metro area, the firm delivers winning strategies for every stage of marketing to the government by helping business owners secure federal designations and obtain contract vehicles. With an experienced staff boasting over 75 years of experience, the company has maintained a 100% approval rate for 8(a) applications and GSA proposals submissions.