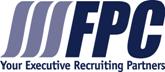 You need an expert, but you don't want them on your books. Let's find that expertise in a contractor.
Bangor, ME (PRWEB) March 06, 2013
FPC Bangor now provides a one-stop shop for recruiting services with the addition of contract staffing to its service offerings.
The recruiting firm specializes in executive and mid-level management searches in the pulp and paper industry, as well as placements in specialty chemical, environmental, construction, and power generation. With a combined 50 years of experience, the recruiters of FPC Bangor have placed 250 individuals in a variety of disciplines, including sales and marketing, human resources, engineering, process and quality control, field service, purchasing, product development, and manufacturing operation.
Until recently, the firm only provided direct placement services. Contract staffing had not typically been utilized by companies in the pulp and paper industry they concentrate on, said FPC Bangor Owner Gilly Hitchcock. Now both the manufacturers and suppliers in the industry are starting to see how contract staffing can solve their unique staffing challenges.
"Pulp and paper suppliers are beholden to contracts of their own," Hitchcock said. "They can win large contracts for remote locations. It's hard to find someone to go to those locations. Someone may be able to travel for a few days but can't sell their house or they don't want to, especially for what might only be a three-year gig. Trying to move families and sell homes is very hard in this economy. Contract staffing lets them get around that."
On the manufacturing side of the pulp and paper industry, Hitchock said contract staffing allows companies to get extra help when they don't have the funding for a direct hire position, a problem that is common in the industry.
"You need an expert, but you don't want them on your books," she said. "Let's find that expertise in a contractor."
The firm's addition of contract staffing services has also been an asset to their candidates.
"They feel like they have a little bit of autonomy, that they are not necessarily beholden to that job or that company for the rest of their lives," Hitchcock said.
FPC Bangor places its contractors through the contract staffing back-office services of Top Echelon Contracting (TEC). TEC becomes the legal employer for the contractors FPC Bangor places, handling all the legal, financial, and administrative details, including employee paperwork, legal contracts, timesheet collection, payroll processing and funding, tax withholding, benefits, Workers' Compensation, invoicing, collection of accounts receivables, background checks, etc..
"I think it's been a really seamless and easy tradition," Hitchcock said. "The new manufacturing company we picked up said they couldn't believe how easy it was."