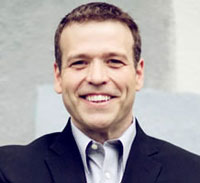 Shreveport, LA (PRWEB) March 05, 2013
New York Times best-selling author Donald Miller will be the featured guest speaker at Centenary College of Louisiana's 7th annual Christian Leadership Center (CLC) Fundraising Dinner. He is best known for "saying what we are all feeling," in the realm of Christian spirituality. The event is open to the public.

What: CLC Fundraising Dinner
When: Wednesday, March 20, 6:00 p.m.
Where: Centenary Fitness Center
Cost: $45 per person, $300 for a table of 8
Miller's candid, disarming style has increased the talkability of people's common spiritual longings while decreasing what was a hyper-religious culture. He is the author of Blue Like Jazz and A Million Miles in a Thousand Years. The concepts laid out in A Million Miles in a Thousand Years have evolved into a life-planning system. Miller hosts a conference called Storyline several times a year in various cities where he emphasizes living a meaningful life alongside productivity.
He is the founder of Generation One, a national effort to strengthen American families, and The Mentoring Project, a national organization that provides mentors for children growing up in fatherless homes. Miller also served on the Presidential Task Force on Fatherhood and Healthy Families and advised the White House on policy decisions regarding American families.
Money raised from the annual fundraising dinner supports the Christian Leadership Center. The CLC is a faith-based program committed to offering educational opportunities at the intersection of faith and intellect for the Shreveport-Bossier and Centenary community. The CLC also promotes local, regional, and international mission trips that are grounded in biblical study and integrated with theological discussion and reflection.
Tickets can be purchased online or by contacting Maegan Daigle, Assistant Director of Christian Leadership, at 318.869.5112.
###
About Centenary College of Louisiana
Founded in 1825, Centenary College of Louisiana is the oldest chartered liberal arts college west of the Mississippi River and is a U.S. News & World Report Tier One National Liberal Arts College. A member of the Associated Colleges of the South, Centenary is a selective, private, residential institution, affiliated with the United Methodist Church.