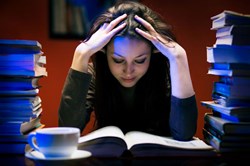 Supply and demand. It's a basic marketing principle and when you're out hunting for a job, the same rule applies.
Brandon, FL (PRWEB) March 05, 2013
D.C. Fawcett states that while we many complain about the rising the cost of education, the bigger concern is choosing fields of study that are no longer in demand.
Forbes ran an article showing that 60% of college graduates cannot find a job in their chosen profession after leaving college.
DC Fawcett commented, "Supply and demand. It's a basic marketing principle and when you're out hunting for a job, the same rule applies. You have to find a demand for your chosen profession. Many kids today are getting degrees in economics, sociology, political science, English, history, law, etc., when there is no market demand for those types of jobs."
Another article published by Forbes, states that over half of Americans under the age of 25, who have a bachelor's degree, are either unemployed or underemployed.
DC Fawcett said, "If these kids were getting jobs in their chosen career, you probably wouldn't hear all the complaints about paying for a high priced education. Since there's no work in their field of study for more than half of these students, they wind up doing something else after college. Students then realize they just wasted four or more years of their life, and the parents are reeling with anger on the tens of thousands to hundreds of thousands of dollars they've just flushed down the toilet."
The article published by Forbes also mentioned obtaining further educational degrees is no guarantee of success, with nearly 300,000 Americans with master's degrees and over 30,000 with doctorates are on public relief.
DC Fawcett added, "If I were going to college, I would find out which jobs are in high demand and in shortage right now. In other words, which jobs are likely to be there four years from now when I graduate. If there's one thing I've learned in marketing, it's all about supply and demand. You can have the best education in the world as a cat behavior consultant, but if there's no market for it, you're going to find yourself doing something else. That's why I'm offering a simple educational course in marketing, to teach people that supply and demand is what makes the world go round."
DC Fawcett teaches basic business marketing principles and Internet marketing strategies to business owners and individuals alike. For more information visit http://www.internetmarketingbasicsblog.com/?p=213.
=================
DC Fawcett Corporation
DC Fawcett
622 E Lumsden Rd, Brandon, FL 33511-6524
(813) 689-2300