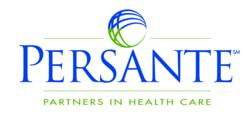 MOUNT LAUREL, New Jersey (PRWEB) March 06, 2013
Persante Health Care, a leading provider of sleep and balance testing services to hospitals, announced today that VHA New England (VHANE) has awarded the company a sole source vendor agreement. The agreement provides opportunities for member hospitals to preferentially access Persante's expertise in establishing and managing hospital and community-based sleep and balance center s to increase access to care in their communities, reduce costs and improve operating performance.
With 20 years of experience in the field, Persante leverages its leading-edge technology, proven programs and processes to help its partners navigate an increasingly difficult industry environment. The company offers full turnkey services including site selection and design, capital equipment installation and maintenance, technical and administrative staffing, information technology solutions, clinical education and market development, payor management programs and accreditation support.
Persante currently holds contracts with many VHA member hospitals and is excited to expand its presence within VHA, starting in the New England region. "We believe sleep and balance diagnostic testing represent important service lines with potentially unmet needs among our member organizations. After an extensive selection process, we chose Persante due to their clear expertise in working with hospitals to achieve superior results," said LeeMichael McLean, Director, Business Development and Networks, VHANE.
About VHA – VHA, based in Irving, Texas, is a national network of not-for-profit health care organizations that work together to drive maximum savings in the supply chain arena, set new levels of clinical performance, and identify and implement best practices to improve operational efficiency and clinical outcomes. VHA serves more than 1,350 hospitals and more than 72,000 non-acute care providers nationwide. VHA New England is a wholly owned subsidiary of VHA that creates value by providing programs, products and services, which help its health care organizations and physicians achieve their strategic objectives and positively affect the overall health of their communities.
About Persante – Persante Health Care is a privately held company based in New Jersey comprised of three business units. Persante Sleep Care is the largest provider of outsourced sleep diagnostic services and Persante Balance Care the largest provider of outsourced balance/vestibular testing to hospitals in the Northeast. Persante currently manages over 80 sleep and balance diagnostic centers on behalf of more than 35 hospital partners in 6 states. Persante Continuing Care provides therapeutic solutions for sleep and respiratory disorders with an emphasis on convenience, continuity of care and high-quality patient outcomes.
Contact:
Jennifer Schachter
Director of Marketing
973-838-6444 x144
jen(dot)schachter(at)persante(dot)com
http://www.persante.com