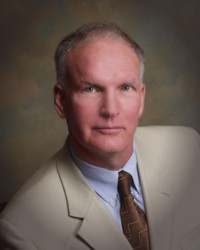 Whether negotiation the settlement of a lawsuit or fighting over a barking dog, understanding how our mind works is key to decision making
Los Angeles, Calif (PRWEB) March 06, 2013
Douglas Noll, keynote speaker, preeminent and award winning lawyer, professional mediator, workshop presenter and award winning author will be the featured speaker at the Ventura County Dispute Resolution Center's annual conference Conflict Resolution for the 21st Century, March 9, 2013. This event is open to the public.
Noll's presentation titled "Brains, Biases and Decision-Making" In the presentation Noll explains the two decision making systems in our brain. "I call the two parts System 1 and System 2. I explain what their limitations are, and how they can trip people up. Whether negotiating the settlement of a big lawsuit, a fight over a barking dog, or even negotiating a major business acquisition, understanding how the inherent limitations and biases in our brains interfere with good judgment and decision-making is a critical business skill that most people are completely unaware of," Noll explains.
Drawing on his experience as a master mediator, his law school teaching, and his 22 year career as an extraordinarily successful trial lawyer Noll has developed an innovative California MCLE approved course Negotiation Mastery for the Legal Pro, an online course teaching attorneys how to have mastery over negotiations with laser-targeted precision, and gives graduates of this course a distinct advantage in negotiation. From engaged self-reflection to conducting risk analysis with the latest and most sophisticated negotiation modeling software, Noll instructs lawyers on what it takes to become a masterful negotiator. To book Doug for a conference contact Diane at info(at)inspiredmc(dot)com
About Doug Noll
Douglas E. Noll, Esq. is a full time mediator, specializing in difficult, complex, and intractable conflicts. Doug was a business and commercial trial lawyer for 22 years before turning to peacemaking. He is a Fellow of the International Academy of Mediators, a Fellow of the American College of Civil Trial Mediators and on the American Arbitration Association panel of mediators and arbitrators. He is passionate about pragmatic and effective ways for people to resolve everyday conflicts. Noll's book Elusive Peace: How Modern Diplomatic Strategies Could Better Resolve Conflicts (Prometheus, 2011) is the winner of the Institute for Conflict Prevention and Resolution (CPR) International Peace and Justice Book Award for 2011.