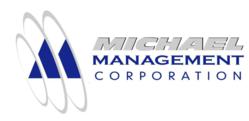 Unless you are comfortable with becoming irrelevant, the pros of making the time for SAP training outweigh any cons.
San Diego, CA (PRWEB) March 06, 2013
New York, NY - (March 5, 2013) – Michael Management Corporation, a leader in SAP eLearning solutions, has released the findings from its annual 2013 SAP training survey. Over 1150 SAP professionals provided answers regarding SAP-related issues such as training availability, delivery options, and other training challenges. The results from this survey create a comprehensive snapshot of the current SAP training market and highlight SAP professionals' opinions about SAP training from 2012 and 2013. In addition, the survey provides insight into the perceptions that SAP users have about available SAP training programs, as well as their expectations and needs for future developments.
SAP Industry Expert and Mentor Jon Reed commented on some of the issues surrounding SAP training in his executive summary. "Michael Management's 2nd Annual SAP Training Survey doesn't disappoint," said Reed. Reed goes on to say, "Unless you are comfortable with becoming irrelevant, the pros of making the time for SAP training outweigh any cons."
Some of the interesting conclusions drawn from the survey's results include that over 61% of respondents indicated that they received little or no SAP training in the past 12 months, and similarly to 2012, a majority of the respondents placed end-user training as most important on their list of priorities. Perhaps the most shocking statistic reveals that approximately 45 percent of respondents indicated that they have not received sufficient training to effectively do their jobs, which is a troubling increase from just 40 percent in 2012.
In addition, Cushing Anderson from IDC provides an insightful commentary and analysis of the survey's results. "In this survey, end-user training is once again seen as the single greatest training need in nearly 50% of enterprises. Consistent with that, IDC research1 has found that training of both project staff and end-users is the single most important factor in upgrade or deployment projects meeting the business objectives of the project . . . Unfortunately, more than 45% of enterprise system users, administrators or consultants feel they have been inadequately trained to perform their responsibilities. This is consistent with findings from last year and it is little wonder that enterprise system implementations and upgrades so often result in unmet expectations, under-used capabilities and disappointed stakeholders."
Overall, the survey shows a trend toward online training, as well as a continued importance placed on end-user training. When asked "What SAP training resources do you find most beneficial?" online SAP training was a common response. In fact, over 60% of respondents said that they prefer online SAP training to all other forms of SAP training.
To download Michael Management Corporation's complete 2013 SAP training report, please visit [http://www.michaelmanagement.com/training_2013survey.asp.
About Michael Management Corporation
Michael Management Corporation is a leading provider of SAP training, SAP access and recognized expert SAP consulting services. The company provides an unmatched level of SAP product expertise and consulting experience. Michael Management Corporation's online SAP training courses are used by many Fortune 500 companies around the world to train their users on SAP know-how.
Michael Management Corporation (MMC), the MMC Logo and the MMC Swoosh are registered or unregistered trade and/or service marks of Michael Management Corp. and are protected by US and international copyright laws. All other names, brands, logos, etc.