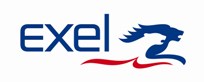 Energy companies face internal pressures to do more with less and as a result, they have increased the oversight of indirect material supply chain spend.
Westerville, Ohio (PRWEB) March 06, 2013
Industry Trends:
As the oil and gas industry evolves, indirect materials management requirements are becoming more complex and wide ranging. This evolution, which is creating new challenges in the indirect materials supply chain, is being driven by three major trends:
1. Expanding Production into Emerging Markets: Since 2005, when global production of regular crude oil hit a ceiling of 72 million barrels a day, supply has not kept pace with rising demand. As the need to locate new extraction sites increases, many companies are migrating sites to emerging markets and sourcing new basins with conventional and unconventional oil. This next phase in oil and gas extraction means projects are being undertaken in countries where companies have limited presence or lack prior experience.
2. Development of Remote Extraction Sites: Many energy companies are expanding into remote sites in their home countries. Sourcing for these remote sites initially must come from local providers rather than suppliers who are able to offer customized solutions.
3. Focus on Cost Reduction: Oil production from existing fields is easier and cheaper than finding new fields or using unconventional extraction, both of which are quickly becoming necessary for future production. These pressures are being felt in the indirect supply chain where supply chain professionals suggest they are struggling to keep costs under control.
Key Facts:
‒ As more companies focus on their indirect supply chain as an area for improved performance and cost savings, they are realizing the current supply chain model is not necessarily equipped to meet their needs.
‒ A growing number of companies are exploring the option to outsource their indirect materials supply chain to third-party logistics providers (3PLs).
‒ In-house MRO services for industrial production are expected to decline by three percent over the next three years, according to a recent report.
‒ Third-party logistics providers can help energy companies address the challenges of entering emerging markets, servicing remote locations and streamlining the supply chain. Those providers who have a global presence and are experienced in serving the energy industry can provide greater visibility and identify cost savings that could range between 10 to 20 percent.
‒ The industry is calling for service to more remote locations, and as a result, companies must provide visibility to the flow of materials. Few organizations have robust visibility into the components of its MRO spend.
Quotes Attributable to Ed Smith, Exel's Vice President, Business Development Energy in US and Canada.
"This past year contained many exceptional challenges for upstream and downstream MRO professionals in the industry. Fluctuations in demand along with price volatility have forced energy companies to look for ways to reduce costs, which in turn has led to sourcing more supplies from low-cost locations and shifting production to areas that are both remote and unfamiliar. This has increased the complexity and the length of the supply chain."
"Energy companies face internal pressures to do more with less and as a result, they have increased the oversight of indirect material supply chain spend. At the same time, stringent regulatory requirements have intensified the focus on safety and compliance at the sites, resulting in escalating production and personnel costs. Energy companies are challenged by these conflicting trends, making it difficult to prioritize efforts. As a result, energy companies are turning to 3PLs to help."
"The oil and gas industry has evolved significantly, creating a need for energy companies to have full visibility over the indirect material supply chain, meaning they need to have oversight of their suppliers, an understanding of the location and amount of inventory for deliveries, and metrics that offer robust insight into productivity and costs. Without visibility in all these areas, it becomes challenging to maintain production and improve processes."
Related Links:
http://www.exel.com
http://www.exel.com/indirectmaterials
http://youtu.be/0PxOB_ob_q4
About Exel
Exel is the North American leader in contract logistics, providing customer-focused solutions to a wide range of industries including automotive, consumer, retail, engineering and manufacturing, life sciences and healthcare, technology, energy and chemicals. Exel's innovative supply chain solutions, skilled people and regional coverage bring together all aspects of contract logistics in addition to a wide range of integrated, value-added and specialist services. Exel is a wholly owned entity of Deutsche Post DHL, the world's leading logistics group. For more information, visit http://www.exel.com.
DHL – The Logistics company for the world
DHL is the global market leader in the logistics industry and "The Logistics company for the world". DHL commits its expertise in international express, air and ocean freight, road and rail transportation, contract logistics and international mail services to its customers. A global network composed of more than 220 countries and territories and about 285,000 employees worldwide offers customers superior service quality and local knowledge to satisfy their supply chain requirements. DHL accepts its social responsibility by supporting environmental protection, disaster management and education.
DHL is part of Deutsche Post DHL. The Group generated revenue of more than 55 billion euros in 2012.