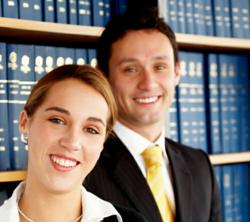 Injury Lawyers UK Ltd Confirms Commitment to Personal Injury Sector and Victims.
London England (PRWEB UK) 8 March 2013
Injury Lawyers UK Ltd has confirmed its future commitment to the personal injury sector and warned of the risk of reduced compensation levels being offered to legitimate victims of accidents following the introduction of the Legal Aid Sentencing and Punishment of Offenders Act 2012 (LASPO) in April this year.
The firm has also reaffirmed its commitment to stand firm in the face of LASPO and continue to offer legal marketing services to Solicitor Practices as well as a dedicated Personal Injury Claim service to victims of accidents in which they were injured.
With the introduction of the Legal Aid Sentencing and Punishment of Offenders Act 2012 along with the recent reforms of the Personal Injury Industry lead by Lord Chancellor Grayling and Lord Jackson, the firm warns that victims of accidents will find it increasingly harder to find high quality and dedicated law firms to deal with their claims.
The most damaging changes emanating from LASPO relate to the fees for dealing with personal injury claims which have been slashed from £1200 for a typical road traffic accident to just £500. The new rules go further with the fees for Work Injury Claims and other types of accidents being cut by over 75% in some cases. Claimants will no longer be able to benefit from 100% Compensation in many circumstances.
With the changes introducing significantly reduced costs for handling of claims, Injury Lawyers UK Managing Director Matthew Waterfield has warned that "clients should question whether their claims may be dealt with by lesser skilled and highly pressured lawyers". He has also confirmed that this will not be so for their clients stating "our main focus has always been to provide a high quality and efficient service to our clients and despite the reforms this will continue without compromise". He expressed his concerns that this may not follow in the rest of the personal injury industry, warning that "many firms will see client care and service as a low priority over quick turnaround of cases; this may lead to under settlements and missed opportunities for many claimants".
Injury Lawyers UK claim that although their clients can no longer be guaranteed 100% compensation, they will be assessed on an individual basis and will not be treated with a broad brush approach when it comes to charging a success fee. There may still be circumstances where 100% Compensation is still viable.
By utilising efficient IT Systems and highly experienced lawyers, Injury Lawyers UK Ltd are confident that it will be business as usual come April 2013 and will remain in the market to provide a safe haven for victims of accidents including catastrophic injuries, work accidents and clinical negligence claims as well as lower value whiplash injuries.
If you have been involved in an accident or want to know more about the services of Injury Lawyers UK Ltd to both claimants and law firms alike contact Managing Director Matthew Waterfield on 07883504919 or visit http://www.injury-lawyersuk.com/. There are various options available on their solicitor panel, all of which are LASPO compliant.