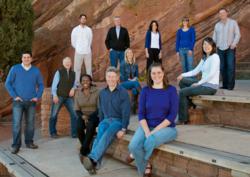 Lakewood, Colorado (PRWEB) March 06, 2013
TaxOps is in the running to be named the top oil and gas industry consulting firm in the Rocky Mountain region. TaxOps is a finalist for the Oil & Gas awards, an award given to industry producers and their service providers that demonstrate outstanding achievements and innovation in the upstream and midstream sectors of the industry.
"We are honored to have been chosen for this recognition," Paul Hocever, partner in charge of the firm's oil and gas sector, said. "Meeting the tax planning and tax-related business development needs of oil and gas companies is central to our practice at TaxOps." TaxOps works with large and small-sized extraction and production (E&P) companies to structure their activities for optimal tax treatment.
This past year has been particularly critical from a tax planning standpoint due to political uncertainty related to credits and deductions integral to the E&P industry. "We continue to be involved with industry organizations in providing information to the lobby in support of preserving credits and deductions for independent producers," he said.
Hundreds of organizations applied to the Oil & Gas awards. TaxOps is one of four firms chosen as finalists in the Consultancy of the Year category, and the only tax and accounting firm to make the list. Winners will be announced at a Gala in Denver on March 12, 2013, where Colorado Governor John Hickenlooper will give the keynote speech to over 120 leading oil and gas producers and their service providers.
About Paul Hocevar
Paul Hocevar, CPA, J.D., leads a deeply qualified team of E&P tax professionals. The former Big Four partner has 30-years of experience providing tax and consulting solutions to companies ranging from independent start-ups to publicly traded oil and gas companies. Mr. Hocevar is also an exit strategist and fundraising expert for oil and gas companies looking to augment business value or minimize tax liabilities associated with M&A, debt- or equity-placements, tax-free exchanges, IPOs, REITs, and secondary offerings. Mr. Hocevar is the recipient of the American Jurisprudence Award in Corporate Law, a frequent speaker at industry events, and a contributing author to income taxation of natural resources publications.
About TaxOps
TaxOps drives business value through customized tax solutions, fixed-fee pricing and year-round delivery, which offers the best results and the best working environment for our clients, employees and partners. The firm is founded by former Big Four tax executives committed to providing tax outsourcing solutions as well as more specialized tax expertise through TaxOps Minimization and TaxOptimization. TaxOps was named the best small firm to work for by Accounting Today and named to the Inc. 5000 as one of America's Fastest Growing Companies.