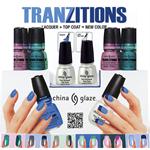 We sell the most popular brands of nail beauty product available but all the ranges are always increasing as new shades are added and the science and technology of nail beauty develops
(PRWEB) March 08, 2013
Recently, eNail Supply, the popular online retailer of nail beauty products, expanded their range of brands in stock. Now, to ensure their customers can see the full range available to them, the company are investing in expanding their website to accommodate the additional products.
Pages showing massive ranges of china glaze and cheap nail polish like CND Shellac and China Glaze nail polish will be designed and incorporated into the existing website.
The company plan to have the website expansion complete over the coming weeks. Their IT manager gave assurances that no disruption would be seen or experienced at all. The website will be expanded without any disruption to normal business. The company say all customers will notice is that they have a much larger choice available to them.
CEO of eNail Supply, Mr Sudeep Arya said, "We realised as soon as we expanded our stock and started to make them available on the website, that we were going to run out of space! We have already added pages for the popular china glaze ranges. Now we can let our customers see all the cheap nail polish they can choose from. We have also improved the pages which display the newest shades of China Glaze nail polish and the CND Shellac which is one of our top sellers."
eNail Supply's investment in their website is their next step in expanding all areas of their business as customer demand continues to grow. With the increased productivity and recent positive customer reviews, their sales are continuing to rise on a monthly basis.
Mr Arya went on to explain the company's growth, "We're just making our shop bigger. The fact that our shop is a website is immaterial. In fact, it is better. Customers can spend time in our shop int heir comfort of their own homes at a time that suits them. We sell the most popular brands of nail beauty product available but all the ranges are always increasing as new shades are added and the science and technology of nail beauty develops. Our website will now easily and steadily grow as our company does."
The company will thoroughly test all the new sections of the website before they are made live. They are determined that the expansion will be seamless and cause absolutely no disruption to their valued customers.
The next steps for the company, they say are to increase their followings on their social media sites like Facebook and Twitter. In the mean time they will be monitoring visits to the new sections of their website.
About us -
eNail Supply supplies professional and salon-quality beauty products for the hands, feet and nails. It stocks a huge rand of cheap nail polish brands including CND Shellac and China Glaze, Artistic Color Soak Off Color Gel and China Glaze nail polish, all for shipping worldwide. eNail Supply provide nail supplies online to licensed nail technician, aesthetician, depilatory professionals and beauty consultants as well as regular shoppers. It offers worldwide delivery and complimentary help and advice from a team of qualified technicians. Detailed information about discounted products can be found on the website.