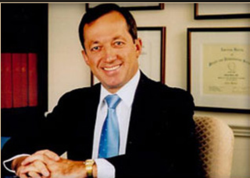 Implants provide a more natural look and feel overall. Injections often require multiple, costly visits because the fat cells injected simply cannot survive in the buttock region.
Vienna, VA (PRWEB) March 06, 2013
DC Butt Doctor, Dr. Shlomo Widder, encourages patients to act with caution when choosing cosmetic procedures and surgeons to enhance the buttocks. With more than 25 years of experience, Dr. Widder has perfected his surgical methods to ensure favorable results for all of his patients. He maintains that surgery to achieve full, round backsides is very safe and beautiful when the right materials and techniques are used.
According to Dr. Widder patients should always opt for implants instead of injections for buttock augmentation. There have been numerous instances of patients being injected with hazardous, industrial grade materials and silicones that are unsafe for the body. These risky procedures often result in life threating medical complications, including a woman who lost all her limbs, and death.
Because of the ease associated with butt injections, many women view it as a welcomed alternative to the more invasive implant surgery. However, even when injected by reputable plastic surgeons, injections fall short. Board certified surgeons typically use the fat grafting technique, popularly known as the "Brazilian Butt Lift" to transfer fat from one part of the body and inject it into the buttocks. Unfortunately these cells diminish over time, leaving the buttocks flat after a mere six months to a year. With the implants patients do not have to worry about flattening.
"Implants provide a more natural look and feel overall. Injections often require multiple, costly visits because the fat cells injected simply cannot survive in the buttock region. Many patients come to me after having the injections with less than 10 percent of the fat cells remaining. Implants are the only way to achieve natural, lasting results at a much more reasonable cost, "says Dr. Widder.
Dr. Widder uses solid soft silicone implants for all of his buttock augmentation procedures. He advocates the use of oval shaped implants to achieve a natural, round posterior. Dr. Widder emphasizes that the method in which the implant is placed is just as important as the implant materials. Dr. Widder makes his incisions between the butt cheeks avoiding unsightly scars that often result from buttock augmentation. He then inserts the implant under the fascia, on top of the muscle. From the posterior superior iliac spine, the natural curvature of the back where the butt starts, the implant extends to the crease of the buttocks. This provides an extremely natural look.
One of Dr. Widder patients expressed her satisfaction with the buttock implants, "The implants really enhance my figure and improve my whole physical appearance. The results are extremely natural. I have had the implants for about 14 months now and my boyfriend doesn't even notice."
Dr. Widder is the only plastic surgeon in the Northern Virginia area offering buttock implants. The "Butt Doctor" of D.C. has made it his mission to help men and women achieve the perfect posterior.
About Widder Cosmetic & Plastic Surgery:
Serving the Northern Virginia area, Washington D.C. metropolitan area and beyond in cosmetic and plastic surgery procedures for more than 25 years, Dr. Widder is an established member of the American Society of Plastic Surgeons and the American Society of Aesthetic Plastic Surgery. His surgery center is accredited by the AAAASF. Dr. Widder's office provides free consultations at their luxurious 3,300 square foot facility. Their services include Face Lift, Facial Implants, cheek, chin, eyelids surgery, Otoplasty Ear Tuck, Botox and Facial Fillers, Liposuction, Breast Augmentation, Breast Reduction and Breast Lift, Pectoral Implants, Gynecomastia Surgery, Calf Implants, Rhinoplasty, and they're the only plastic surgery center in the area offering buttock implants. For more information about The D.C. Butt Doctor visit:http://www.widderplasticsurgery.com.