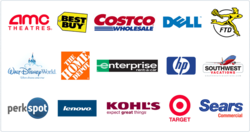 Professional individuals should be rewarded for their intensive efforts.
Washington, DC. (PRWEB) March 06, 2013
Arizona State Business Network holds a deep awareness of the modern business environment and workplace that is lately defined by stress and lack of time. According to http://www.azstatebusinessnetwork.org, business and career focused individuals are still required to do some shopping despite their hectic schedule. In order to offer members the support they are deserving of, AZ-SBN has recently launched a new discount program based on their strategic relationships with the biggest names in the retail industry.
Members are entitled to immense savings opportunities on travel, electronics, apparel, and more. Arizona State Business Network has developed a complex discount network made of thousands of retailers across the globe. Consequently, members have direct access to a private market place of exclusive promotions, hundreds of in-store and online discounts, and attractive daily deals.
According to Arizona State Business Network, which is a well-established authority in the field of business and career development, professional individuals should be rewarded for their intensive efforts. As a result, AZ-SBN has established and grown a complete network of retailers that offer substantial discounts to their members. Here are some of the retailers featured in their discount network and some of the benefits they offer:

Target offers $7 dollars discount for every purchase that costs minimum $70 dollars.
HP fans enjoy up to 10% off on their preferred HP products. HP is a well trusted and popular brand in the field of computers and other electronic gadgets.
Lenovo treats AZ-SBN members with 30% off on their preferred Lenovo products.
Shoes.com offers 15% on quality footwear for members of the Arizona Stat Business Network.
Southwest Vacations hold 90% on their vacation packages, an offer at the disposal of AZ-SBN's members only.
These are just some of the numerous retailers and chains that partnered with Arizona State Business Network to provide members with discounts on quality products and services. AZ-SBN provides direct access to substantial discounts for products in the following categories: apparel, automotive, beauty, fragrance, books, media, cell phones, computers and electronics, diamonds and jewelry, financial and life services, flowers and gifts, food, health and wellness, home and garden, sports and outdoors, tickets, toys, and travel.
For more information about the discount network of Arizona State Business Network, please visit http://www.azstatebusinessnetwork.org.
About Arizona State Business Network:
Arizona State Business Network (AZ-SBN) is a career and business development program established to promote job growth, commerce and networking. It is equipped with the tools, expertise and connectivity to help businesses expand their influence while forging strategic alliances necessary to attain higher levels of achievement. With its integrated infrastructure, AZ-SBN holds a powerful online platform for building fundamental connections on a local, state and national scale.