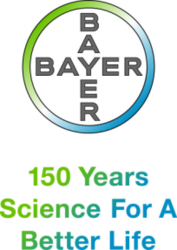 "We understand the necessity for healthy bees as pollinators and their critical role to agriculture, and by working with scientists, growers, beekeepers and other industry stakeholders, we strive to create new approaches and solutions to benefit bees.
RESEARCH TRIANGLE PARK, N.C. (PRWEB) March 05, 2013
Bayer CropScience today announced plans for conducting large-scale field studies this season to evaluate its new seed application technology, which is designed to reduce potential dust exposure to honey bees. The use of lubricants, such as talc or graphite, is a standard recommendation by seed planter manufacturers to reduce friction and improve planting uniformity, but such additions can result in airborne dust particles that could potentially expose foraging honey bees to small traces of insecticides if they were to come in contact with them. The new lubricant system developed by Bayer CropScience has been shown in tests to dramatically reduce this potential exposure when compared to existing alternatives.
Speaking at the Environmental Protection Agency's (EPA) Pollinator Summit, as part of a diverse group of stakeholders, including members of the crop protection industry, equipment manufacturing companies, researchers, beekeepers, and the U.S. Department of Agriculture (USDA), Bayer's Director of Product Development, Seed Growth, Bill Hairston, reported airborn dust reductions of up to 90% when using the new lubrication system. "Our initial work in the laboratory and limited field trials over the past two years has been very promising," he noted. "We are very fortunate to be working with all of the major equipment manufacturers in expanding the scope of our research." The company plans to evaluate the new system on 200,000 acres of corn in the United States and Canada during 2013.
For more than 25 years, Bayer has been actively involved in finding solutions to improve honey bee health and this effort continues. Last month the company announced plans to build a North American Bee Care Center, which will serve as a gathering place for researchers, bee experts, students and other visitors to meet regularly with leading Bayer scientists on issues involving bee health. To further underscore this commitment, last week Bayer launched its mobile Bee Care Tour, which will travel to university agriculture schools and farm communities across Corn Belt States over the next three months.
Working collaboratively with government and agricultural stakeholders to protect pollinators and develop technology solutions is critical to sustainable agriculture. "We understand the necessity for healthy bees as pollinators and their critical role to agriculture, and by working with scientists, growers, beekeepers and other industry stakeholders, we strive to create new approaches and solutions to benefit bee health and the global food supply," said Jim Blome, president and CEO of Bayer CropScience North America.
Bayer is dedicated to crop protection and is committed to environmental stewardship and sustainable agricultural practices, including the protection of beneficial insects such as honey bees.
For additional information and background on other sustainability initiatives please visit http://www.bayercropscience.us/our-commitment/bayer-initiatives.
###
About Bayer CropScience
Bayer is a global enterprise with core competencies in the fields of health care, agriculture and high-tech materials. This year the company is celebrating 150 years of Bayer – consistent with its mission "Bayer: Science For A Better Life". Bayer CropScience, the subgroup of Bayer AG responsible for the agricultural business, has annual sales of EUR 8,383 million (2012) and is one of the world's leading innovative crop science companies in the areas of seeds, crop protection and non-agricultural pest control. The company offers an outstanding range of products including high value seeds, innovative crop protection solutions based on chemical and biological modes of action as well as an extensive service backup for modern, sustainable agriculture. In the area of non-agricultural applications, Bayer CropScience has a broad portfolio of products and services to control pests from home and garden to forestry applications. The company has a global workforce of 20,800 and is represented in more than 120 countries. This and further news is available at: http://www.press.bayercropscience.com.
Contact:
Bayer CropScience Media Hotline: 1-877-879-6162
USA-BCS-2013-0074
Find more information at http://www.bayercropscience.us.
Forward-Looking Statements
This release may contain forward-looking statements based on current assumptions and forecasts made by Bayer Group or subgroup management. Various known and unknown risks, uncertainties and other factors could lead to material differences between the actual future results, financial situation, development or performance of the company and the estimates given here. These factors include those discussed in Bayer's public reports which are available on the Bayer website at http://www.bayer.com. The company assumes no liability whatsoever to update these forward-looking statements or to conform them to future events or developments.