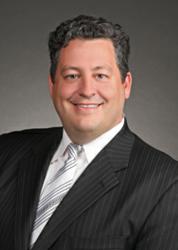 I am grateful for Mr. Moffatt's effort and dedication to my case. He is an excellent attorney and person
Los Angeles, CA (PRWEB) March 05, 2013
A Wallin & Klarich client was recently relieved of felony charges and avoided jail time, after being charged with driving under the influence that caused injury to another person. The client was represented by experienced DUI violent crime attorney, Daniel S. Moffatt, of Wallin & Klarich.
"I am grateful for Mr. Moffatt's effort and dedication to my case. He is an excellent attorney and person," said the client.
According to court record from the Superior Court of Los Angeles - West Covina, the client was arrested for a DUI causing injury after being involved in a hit and run. The client faced a maximum sentence of six years imprisonment in the county jail. In addition to jail time, the client faced a minimum of a one year license suspension and loss of his driving privileges. Instead of posting bail, the client decided to contact Wallin & Klarich for assistance. Mr. Moffatt, who has years of experience successfully defending clients in DUI cases, quickly responded to the client's requests and set up a meeting with the client while he was in custody.
Mr. Moffatt contacted and negotiated with the District Attorney, who instead of charging the client with a felony for DUI causing injury, opted to charge the client with three misdemeanors according to court documents. The misdemeanor charges carried a much lesser sentence than a felony charge for a DUI causing injury. As a result, the client ended up having his sentence reduced to only 10 days of community service. The client did not have to pay any fine and avoided any order for jail time. In addition, the client was able to have a restricted license returned to him within one month, rather than having to suffer the loss of his driving privileges for an entire year. After the hearing at the Superior Court of Los Angeles, West Covina, the client was released from custody. The client has been able to return to work so he could support his family.
###
About Wallin & Klarich
As a premiere criminal defense and family law firm based in California, Wallin and Klarich ( http://www.WKLaw.com and http://www.WKFamilyLaw.com) has been assisting clients from across the country for over thirty years. The firm believes that every person is entitled to the highest quality legal assistance when it comes to facing difficult situations and has committed all of its resources to aggressively defending its clients. The firm has established itself as one of the most successful in the nation when it comes to defending against charges of DUI, criminal matters and sex crimes, and is acknowledged for successfully handling divorce and child custody cases. By making certain that our clients legal rights are always protected we take the "fear" out of the legal fight.