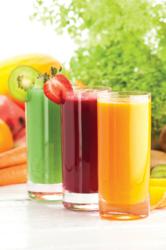 As an organic hummus company, we quickly were faced with shelf life constraints which led us to a path of discovering high-pressure processing (HPP).
Boulder, CO (PRWEB) March 07, 2013
Hope Foods is a Boulder, Colorado based company taking a huge leap to help natural food companies improve the shelf life of their products. For organic food providers, product shelf life is always an issue. In order to address its own shelf life issues and provide a service to other food companies in the region, Hope Foods is investing in a High Pressure Processing system (HPP). HPP is a post-packaging, non-thermal pasteurization method of killing microorganisms and extending shelf life an average of 2-4x. Hope Foods' HPP is expected to be up and running in spring 2013. The HPP machine will have the capacity to process high volume customers and will be conveniently located in the Colorado Tech Center in Louisville, Co.
"As an organic hummus company, we were faced with shelf life constraints which led us to a path of discovering high-pressure processing (HPP)," said Ian Beert, VP Operations, Hope Foods.
"We are very excited about being the first to bring HPP capabilities to Colorado. Since we're located in one of the hubs of the natural foods industry, it only makes sense that we have this technology available. It is an amazing process and we are very excited about how it has maintained the integrity of our taste, texture, and nutrition of our product. Other forms of pasteurization just kill our food and we are anxious to provide the market with a safe, natural, and healthy alternative," said Morgan McArthur, head of HPP Business Development.
Features and benefits of High Pressure Processing include:

Improved product quality with reduction of preservatives and additives
Improved shelf life
Reduced labor costs associated with shelf stocking and product rotation
Reduced risk of defective product reaching the shelf
Eliminated risk of costly and harmful product recalls
Hope Foods will have the first and only HPP facility in Colorado and looks forward to serving local companies - as well as those throughout the Rocky Mountain region - who face similar shelf life constraints, particularly in the organic and natural foods industry. Hope Foods has 2/500 Liter machines on order but will have capacity for 5-6 machines having an initial capacity to process up to 72,000 lbs of product per day with the initial chamber installed.
Hope Foods is committed to providing healthy, fresh, creative, organic, and gluten-free products to their customers. Their premier product is branded as Hope Hummus and comes in a wide variety of flavors that are organic, gluten-free, vegan, and Kosher. Hope Hummus can be found in Whole Foods, Vitamin Cottage, and many other natural grocers.
To find Hope Hummus in a store near you, type your location into their store locator at http://hopehummus.com/find-hope/ or simply visit hopehummus.com from your mobile device to use their interactive GPS store finder.