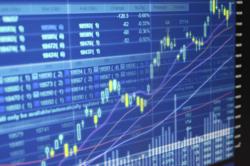 I like keeping my finger on the pulse of the market, both domestic and world wide.
New York, NY (PRWEB) March 05, 2013
A favorite among financial analysts and market specialists, Financial Markets stays as a favored Financial Market news app by growing its database of reliable sources and news outlets, bringing valuable information about the world's ever-changing financial times.
This announcement breaks news just in time as wall street sees the Dow rise well over it's earlier intraday high of 14198.10 set back in October 2007, this morning, amidst slower earnings outlook and potential tax and spending headwinds.
In a Wall Street Journal Interview, Mark otto of Knight Capital Group says, "There's definitely more caution in the air this time... the momentum is to the upside."
Amidst other economic news and business news, the Euro and Pound fluctuated showing uneasy signs of uncertainty amid caution of key policy updates from the European Central Bank and Bank of England later in the week.
The financial time are far less blossoming in Europe, where the Belgian finance minister quit over a banking dispute, Reuters reports Tuesday. Bond yields sky-rocketed as financial uncertainty spread among investors amidst fears that the country's debt is approaching one percent of output.
Financial Markets optimizes a complex set of algorithms which brings customers minute-by-minute financial news updates from the most reliable sources and news outlets. Users rely on the App's numerous content for the most accurate, relevant, and up-to-date information. "I like keeping my finger on the pulse of the market, both domestic and world wide," says Sandy A, one of the app's long time users, "and Financial Markets is the perfect all-in-one app solution for me."
Custom Curated Sources List - Content articles pulled from individualized customized lists of publications, journalists, institutions and opinion leaders for each subject channel.
Proprietary Algorithm - This App uses a proprietary MarketPulse algorithm to review our content source lists selecting interesting articles, videos and audio content and filtering out items considered of low interest.
Friendly User Interface - The App's user interface is designed to facilitate the efficient review and reading of the content, providing for easy operation and movement throughout.
Current Content Curation - Finance Today delivers professional-grade Current News and Articles on the financial markets monitoring the publication by leading opinion leaders, columnists, news organizations and market participants.
Sharing. Each user can distribute their favorite content using a variety of social tools, including Twitter, Facebook and Instapaper.
Requirements

iPad and iPhone. iPhone 5 Optimized.
Internet Connection to load and view content
IOS6 Optimized
Mighty Mack is a leading publisher of distinguished digital products for the consumer and professional markets. The Company leverages newly available digital tools to create, design, and share new ways of consuming information and experiencing the world around us. The company has released a variety of best-of-class Apps, including Advertising Today, Science Today, Where2Boss?, Agora Briefcase, Breaking News, Film Today, among many others.
To learn more about MightyMack please visit their website at http://www.mightymack.com or email them to press(at)mightymack(dot)com.