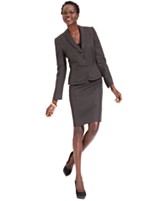 (PRWEB) March 05, 2013
New York closeout business, CloseoutExplosion.com, has published online resources for international wholesale buyers. These resources are in the form of information and e-commerce overstock websites that provide information on the wholesale and closeout industry. Each website is geared towards a specific niche, making it easier for wholesale buyers to discover ideas and closeout resources that are relevant to their specific area of interest. Instead of having to rely on general advice geared towards a large spectrum of the wholesale and retail sector, buyers and sellers can visit the specific website that is appropriate for their business needs.
"I have set up websites and published articles that are aimed at very specific segments of the wholesale business. For example, I publish WholesaleIsrael.blogspot.com and WholesaleLebanon.blogspot.com, two websites that provide advice and strategies for retailers located in Israel and Lebanon. In addition to those websites, I also have websites and articles aimed at boutique owners in Nigeria, Ghana, Trinidad, and Greece," said Donny Lowy, the CEO of Closeout Explosion.
By providing industry and region-specific business reports, such as "Operating A Clothing Business In Greece: A Study Of The Greek Apparel Market," Donny Lowy is able to develop sales channels in international markets where wholesale buyers are looking for American brand-name products. The market for American designer label products, such as Tahari, Jones New York, Kasper, Nine West, Ralph Lauren, BCBG, Guess, and Coach is very large, and growing. The demand is being fueled by the exposure generated by Facebook, Hollywood movies, entertainment magazines, and international travel, which are helping bring international consumers into contact with wholesale brand name clothing, shoes, and footwear from the USA. But in order for retailers and importers to make the right merchandising decisions, they need to have tips that are tailored to their markets.
The network of websites and articles published by the NYC fashion wholesaler cover topics such as:
How To Select The Right Wholesale Dresses For Nigeria
The Best Closeout Products For Boutiques In Ghana
How Israeli Suppliers Can Monitor Their Competition
The Demand For Closeout Designer Handbags In Africa
Marketing A New Suit Brand In Kenya
The Best Shopping Malls For Opening A Boutique In Nigeria
Buying Opportunities For International Buyers In The New York Fashion District
How To Export Merchandise To Africa
Profiting From The Demand For Office Suits In The Caribbean
Trinidad And Tobago Clothing Business: A Market Overview
Understanding The Clothing Needs In Lagos, Abuja, And Port Harcourt
Developing Customer Awareness For A Brand Name Boutique In A Foreign Market
"The range of topics is extensive and also covers topics not directly related to the supply of overstock merchandise. Topics such as marketing, sales, and customer acquisition are also discussed, since they are applicable to the running of a surplus and liquidation business. There is also a website set up to discuss the buying and selling of wholesale used cars at auctions, since that is a topic of interest to many international entrepreneurs based in Africa and Europe," added Donny Lowy.