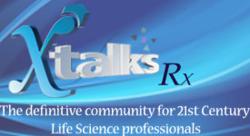 As an ACO or Shared Saving participant you have to manage your population's risk to improve outcomes and reduce costs.
Toronto, Canada (PRWEB) March 07, 2013
Xtalks today announced a webinar aimed at ACO's and Shared Saving participants that need to manage their population's risk to improve outcomes and reduce costs. In the webinar, attendees will learn how organizations, such the ONC sponsored Colorado Beacon Consortium (CBC), are using IndiGO, a clinical decision support tool, to optimize the cost and quality objectives in their population-based programs.
David Eddy, MD, PhD, Founder and CMO Emeritus of Archimedes Inc., and a pioneer in evidence-based medicine, will demonstrate how IndiGO uses individualized guidelines to identify patients at risk and calculate the benefit from medication and lifestyle changes. Sharing the results from a pilot study in Hawaii, he will illustrate how use of IndiGO increased adherence dramatically, and showed a positive ROI for KP.
After the introduction, Patrick Gordon MPA, Associate Vice President of Rocky Mountain Health Plans, will discuss how IndiGO is currently being used at the point-of-care to improve outcomes and reduce costs. Patrick will also discuss how IndiGO is being used to support the Colorado Beacon Consortium's efforts surrounding CMMI's Comprehensive Primary Care Initiative.
David Kendrick, MD, MPH, CEO of MyHealth Access Network will discuss their implementation of IndiGO. MyHealth's health information exchange platform serves an entire region with dozens of health systems and thousands of doctors, and provides risk assessments updated daily on more than 800,000 people.
For more information about this event or to register, visit: http://xtks.in/xto577-event
Xtalks, powered by Honeycomb Worldwide Inc., is a leading provider of educational webinars to the global Life Sciences community. Every year thousands of industry practitioners turn to Xtalks for access to quality content. Xtalks helps Life Science professionals stay current with industry developments, trends and regulations. Xtalks webinars also provide perspectives on key issues from top industry thought leaders and service providers.
To learn more about Xtalks visit http://xtalks.com/ContactUs.ashx
Contact:
Karen Lim (416) 977-6555 ext 227
clientservices(at)xtalks(dot)com