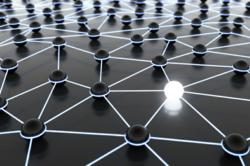 Members have a chance to build a reputation for themselves while showcasing their expertise, professionalism and knowledge.
Washington, DC. (PRWEB) March 06, 2013
Networking is a global phenomenon that represents a vital part of successful marketing strategies. Arizona State Business Network has announced the addition of new networking tools to enhance efficient marketing for professional individuals and entrepreneurs alike. The two networking tools are designed to create a plethora of opportunities that enhance career and business growth.
Arizona State Business Network focuses on networking avenues that do more than simply strengthen members' relationships in the industry. They create new roads for expansion and growth for both businesses and individuals. Members have a chance to build a reputation for themselves while showcasing their expertise, professionalism and knowledge in their area of expertise.
In a world where businesses try to reach wider audiences, networking has become a source of valuable connections that have the ability to generate new sales and leads. Networking is also the solution for entrepreneurs to highlight their professional knowledge and accomplishments in a way that contributes to raising awareness about their business brand. They become ambassadors of their own business brands in a highly receptive environment of like-minded professionals, without actually investing in marketing campaigns.
Here are some details about the networking tools recently introduced by Arizona State Business Network:

Local Chapters Meetings is a networking program where members of AZ-SBN convene regularly to impart their professional ventures, thoughts, expertise, services, products, and resources. Local Chapters Meetings create the perfect opportunity to set up connections with people that share the same passion and dedication for the industry or profession.
Networking Forums are intended to produce and nurture strategic partnerships that have become an essential component of business and career development alike. Networking Forums boost network expansion and mediate numerous transactions, fundraising initiatives, and job recruitment. According to Arizona State Business Network, the forums are a space where like-minded professionals share and exchange ideas related to their business, products, industry trends, etc.
For more information about Arizona State Business Network and their networking tools, please visit http://www.azstatebusinessnetwork.org.
About Arizona State Business Network:
Arizona State Business Network (AZ-SBN) is a career and business development program established to promote job growth, commerce and networking. It is equipped with the tools, expertise and connectivity to help businesses expand their influence while forging strategic alliances necessary to attain higher levels of achievement. With its integrated infrastructure, AZ-SBN holds a powerful online platform for building fundamental connections on a local, state and national scale.