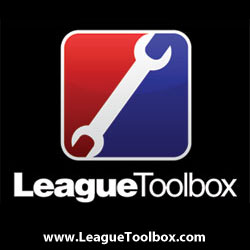 Once we began to use LTB, we found it to be so much more than we were initially looking for.
(PRWEB) March 19, 2013
In this day and age it doesn't make sense to have people filling out paper forms.
Save time, money and trees.
Online registration eliminates the labor of re-entering information that others put into forms. Players put their own information directly into your registration system.
Year after year this allows for quick re-registration of returning players.
Players Can Register Themselves:
The league determines whether a player can select their team, or if they go into the draft. Setup team maximums and waiting lists.
Families Only Register Once and enter information only once.
Once a parent has registered, they register their children with ease. Family discounts and price breaks for multiple children can be setup and are automatically applied.
Team registration is easy.
Team registration allows for invitation of players, creation of rosters and of course fees based on a per team basis.
LeagueToolbox handles the hassles of online payments.
Offline payment options are still available.
After all, not everybody is going to be able to pay in full at registration time by credit card. Collecting offline payments is easy and can be recorded quickly in your system to ensure that there is only one place to report and review balances.
Team and Coach Registration:
Coach registrations can be approved and assigned to teams by league administrators. Coaches can be asked specific questions and tracked separately in the system.
Parents and players who register as coaches still maintain one system profile making user management quick and easy.
Take some of the administrative work out of managing officials.
Open up registration for umpires, referees, judges or any other type of official. All the details will be entered by them to minimize administrator workload.
Tracking documents has never been easier:
Tracking documents such as Birth Certificates and Proof of Address is built into the Registration system. If chosen, parents can even upload their document to easily view after they Register.
Running a pitching camp this weekend? Goalie training in the summer?
LeagueToolbox Program Management collects registrations and fees for courses, classes, programs, and camps. Keeping all of the vital registration information in one system year round.
LeagueToolbox 2013 Registration Feature Checklist
Parents can Register and Pay for their Children Online
Players can Register and Pay Online
Coach Applications and Online Registration
Official Applications and Online Registration
Teams can Register and pay online and setup Team Members during or after Registration
Unlimited Custom Questions such as Uniform Sizes, Waivers etc can be asked during Registration
Discount Early Registration Fees
Additional Late Registration Fees
Multiple Player Discounts, Custom Discounts and Family Maximums
Integrated Document Tracking
Split Payments and Fee Schedules
Additional Fees for hats, banquet tickets, etc can be Optional Upsells during Registration
Customizable Player Ratings
Player Drafting including a Player Auto-Draft Tool
Player Imports from Excel Spreadsheet
Player Exports to Excel Spreadsheet
Complete and Accurate Fee Tracking
Various Registration Reports
For these and other amazing features please visit our video demo page here http://leaguetoolbox.com/demo_videos.php