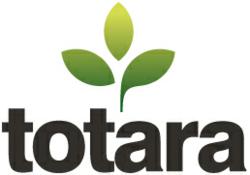 Wellington, New Zealand (PRWEB) March 07, 2013
They specialize in solutions for both the education as well as the corporate sector. Additionally, the company develops integrations with Google Applications for LMS offerings including Totara LMS. The Social Learning Project has a well-established clientele including some well-known Fortune 500 companies.
"Our partnership with the Social Learning Project is another step forward in our development of the North America marketplace for Totara LMS. We look forward to working with Bodo and his team as they develop solutions for their clients using Totara LMS.", Willem Boom – Vice President-Partner Solutions – Totara LMS
"We are doing something a little different when developing our eLearning business, we are betting big on Google. Our company is focused on combining sophisticated learning technology with Google technology. Our aim is to shift the environment of learning from its current ridged state, into an organic and social ecosystem. We are doing this by allowing people to use the tools they work, communicate and socialize with, to learn with by making the learning experience natural, engaging and almost indistinguishable from their day to day lives. We are excited to be partnering up with Totara LMS as they not only offer a great technology platform and service but also provide the opportunity for their partners to help build and steer the technology as it grows and evolves," Bodo Hoenen – Founder & EVP – Social Learning Project
About the Social Learning Project
The Social Learning Project is an education technology company based in New York City. We offer Moodle and Totara hosting, implementation and training services with a focus on working with Google Apps clients. We see the future of education technology in the consolidation of Business, social and learning tools. Our goal is to create a complete learning ecosystem with a core focus on keeping our solution rooted in Google technology.
Please visit: http://www.sociallearningproject.com.
About Totara Learning Solutions
Totara is an open source learning management system for the corporate sector based on Moodle. Totara LMS has a range of enhancements over and above the wide-ranging functionality already available in Moodle. These enhancements are designed specifically for corporate organizations and include:

Individual development plans
Classroom management
Team management
Competency management
Learning paths
Program management
Sophisticated reporting
Enhanced search
The Totara LMS Partner Program is designed to support organizations in delivering enterprise LMS solutions to their clients. Technology Transfer Services will add Totara LMS to the wide range of learning services that it offers its clients.
Please visit http://www.totaralms.com.