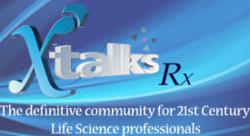 Balancing flexibility and costs under an accelerated timelines is a challenge for any biotech firm.
Toronto, Canada (PRWEB) March 11, 2013
Balancing flexibility and costs under an accelerated timeline is a challenge for any biotech firm. This webinar will describe the quality and regulatory points to consider, as well as the economic factors that support and justify expansion. Speakers from Fujifilm Diosynth Biotechnologies — a Contract Development & Manufacturing facility that has a successful history of supplying both clinical and commercial cell culture derived human therapeutics using stainless steel bioreactor platforms — will discuss the design basis for "all" single use manufacturing processes. They exploit the single use concept from 'vial thaw through to bulk monoclonal antibody drug substance'.
The keys to maximizing the investment in a cGMP cell culture manufacturing facility and achieving operational benefits start during process development and initial process design.
This webinar will examine:

The upstream and downstream development platforms that need to be modified and optimized to support efficient process definition and effective technology transfer to fully exploit single use bioprocess technologies. A case study involving Fujifilm Diosynth Biotechnologies' cell line development will be presented.
How upfront development of a robust single use process platform streamlines manufacturing operations and provides advantages in technology transfer via elegant process design
How these advantages in operational robustness and process transfer efficiency allow for rapid process portability to enable manufacturing flexibility on a global scale
For more information about this event or to register, visit: http://xtks.in/xto574-event
Xtalks, powered by Honeycomb Worldwide Inc., is a leading provider of educational webinars to the global Life Sciences community. Every year thousands of industry practitioners turn to Xtalks for access to quality content. Xtalks helps Life Science professionals stay current with industry developments, trends and regulations. Xtalks webinars also provide perspectives on key issues from top industry thought leaders and service providers.
To learn more about Xtalks visit http://xtalks.com/ContactUs.ashx
Contact:
Karen Lim (416) 977-6555 ext 227
clientservices(at)xtalks(dot)com