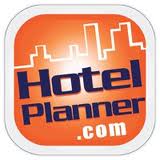 West Palm Beach, FL (PRWEB) March 06, 2013
The 3rd Annual Southwest Cactus Slam, a youth basketball tournament, just signed on with HotelPlanner.com to fulfill all team travel needs. The tournament is taking place March 29-31, 2013 at the Avondale Sports Center in Avondale, Arizona. Participants include teams from Canada, California, Colorado, New Mexico, Texas, and Arizona. The tournament will include 180 teams - Boys 4th grade to Varsity and Girls 6th grade to Varsity Gold & Silver.
HotelPlanner.com will provide Group Blocks and individual reservations for teams and fans to book their hotel rooms at the guaranteed lowest rate. The tournament's leader, Coach Lawrence Alonzo, commented, "By working with HotelPlanner.com, traveling and attending The Southwest Cactus Slam will be easier and more affordable for teams and fans. We look forward to working with HotelPlanner.com on future tournaments."
Founded in 2002 by Tim Hentschel and John Prince, HotelPlanner.com prides itself on providing the best hotel rates at all levels of sport competition. The company provides group travel services to a number of world class sporting organizations, including the National Basketball Association (NBA), Major League Baseball (MLB), the National Football League (NFL), the National Hockey League (NHL), the Professional Bull Riders (PBR), and for 65 universities and colleges. By combining technology and an experienced client focused team, HotelPlanner.com takes pride in providing exceptional service to help clients choose the ideal property at the best price for their group event(s). HotelPlanner.com is expanding globally and recently opened an office in London as its European Headquarters.