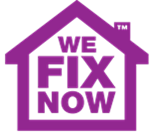 All around the world, the occasion is being celebrated in different ways.
(PRWEB UK) 8 March 2013
The event is designed to celebrate the integral role of plumbing in modern society, in the wake of 2010's devastating earthquake in Haiti and the 2011 tsunami in Japan. Highlighting how we take the availability of safe drinking water for granted, the event reflects on the fact that many of mankind's advancement can be linked to progression within plumbing technology. All around the world the occasion is being celebrated in different ways, with a school poster contest, radio shows and other publicity events. Singapore has even released its own song marking the day.
We Fix Now provides plumbers in Hackney, offering fully trained workers around the clock. Naturally, the team were pleased to hear of World Plumbing Day and believe it is a great opportunity for people to recognise the importance of clean water and sufficient sanitation systems. A representative from the firm shares their thoughts on the matter.
"Safe drinking water is a primary concern for people all over the globe, however very few of us actually give a second thought to the fact that the plumbing industry contributes every day to improving things. It will be interesting to see how this event grows and gathers interest year on year."
"It is important to always stay on top of any plumbing and water issues within your home. Those in London and the surrounding counties can contact us for friendly and professional plumbers and engineers throughout the year."
We Fix Now is a London-based company providing emergency electricians and plumbing in London and counties. Renowned for their fast and effective service, the firm also specialise in unblocking drains, fixing central heating and boilers and sorting problems with gas. With a strong focus on customer service, We Fix Now prides itself in providing fully qualified and experienced engineers day and night, every day of the year.