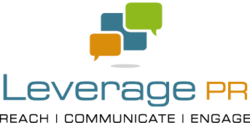 Seattle, WA (PRWEB) March 06, 2013
BBC Easy (http://www.bbceasy.com/), an automated loan management software company, formally announced the hiring of Leverage PR (http://www.leverage-pr.com) to serve as its national agency of record.
Leverage PR has helped BBC Easy to gain widespread recognition after launching its financial cloud-based software, which helps banks to manage their large portfolios and reduce human error while increasing customer satisfaction.
Leverage PR's responsibilities include public relations strategies across all media, assisting with media relations activities, supporting social media initiatives, identifying thought leadership opportunities, and delivering general marketing and public relations counsel.
"Choosing a new firm is always a difficult choice – will they match our style, are they as focused as we are, can they deliver," said James Walter, Founder and Chief Executive Officer of BBC Easy. "Working with Leverage PR has been a great experience. We moved from a company that has a great product that no one knows about, to being on Fox News, in Inc. magazine and other media concerning our industry. We're very impressed, our clients are impressed and our investors are impressed."
Banks are in need of real-time snapshots of entire holdings and portfolios in order to manage risk, cash flows and other variables. The traditional manual system of loan and portfolio management leaves huge room for human error as the volume of loans increases.
Loan officers are doing tasks by hand that could be automated, decreasing loan approvals and increasing the overall costs. James Walter and Corey Ross, founders of BBC Easy, have seen first-hand the vast efficiency and transparency improvements that some banks are undertaking.
"Leverage PR focuses on working with innovators in the financial and technology sectors. When we met the BBC Easy team and saw how their product would improve inefficiencies in the financial markets we knew they had a win," said Joy Schoffler, Principal of Leverage PR. "It is an honor helping the world see this as well."
"We believe that publicity and media relations are a crucial aspect of reaching our overall goal. We aim to advance the banking industry by streamlining the relationship between banks and their clients," added Walter.
About BBC Easy
BBC Easy is an automated loan management software company based in Seattle, Washington, with a passion about streamlining the relationship between banks and their clients. With a background in both the banking side and the small business side of Borrowing Base Certificates, the team believes there is a better way to manage Borrowing Base Certificates. More details are available at http://www.bbceasy.com/ or by calling (206) 922-4502.
About Leverage PR
Leverage PR is a full-service public relations and social media marketing firm with offices in Bellevue, WA and Austin, TX that specializes in helping high-growth technology companies, financial services firms and dynamic thought leaders achieve their business objectives. With a background in launching successful startups and raising capital, the company's management team understands the challenges and opportunities these firms face and how to produce results in a climate that is always changing. Leverage PR's management team have raised tens of millions in capital and worked with startups from the idea to growth phases, some of which have made the Inc. 500 list. In addition to their full-service public relations packages, they provide PR training and PR-on-demand (DIY) services. More details are available at http://www.Leverage-PR.com or by calling (512) 271-9489.