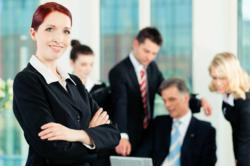 "Personal branding tools are as effective as marketing campaigns."
Washington, DC. (PRWEB) March 06, 2013
Today, personal branding has become a powerful tool that can be effectively used to reinforce and promote business brands. As a high-impact addition to every business, personal branding tools are as effective as marketing campaigns. Arizona State Business Network is a national career and business development authority that has recently launched a personal branding package to be integrated in the complex process of brand communication.
The force and impact of any business relies on the strengths of its key professionals. According to http://www.azstatebusinessnetwork.org, personal branding is the attribute of successful business men and women. Therefore, Arizona State Business Network encourages individuals to actively strengthen their brand through comprehensive personal branding. Their resources are the result of continuous assessments and studies in the branding field and are designed to meet the wide variety of needs and expectations
Social media and other digital means are strategic branding platforms that create new brands every day and reinforce established ones. Members of AZ-SBN are offered the latest innovations in the field that allow them to boost their careers and businesses to higher levels of achievement.
Within this context, Arizona State Business Network offers members access to several personal branding tools that are planned to enhance brand communication:

Personalized Action Website is an efficient facility that showcases members' career, organization, products, and services. The website is state-accredited, which places the member among the top ranks of search engine results. As per AZ-SBN, each personalized action website is managed by a team of expert professionals who focus their efforts on driving more traffic to their state sites.
Video Release is a valuable personal branding tool that improves brand communication. As per http://www.azstatebusinessnetwork.org, the videos feature professional actors that highlight members' accomplishments, products, services, brand, career, and organization. Through a distribution network set up to reach major social networks, the video release is presented on members' personal website, becoming an important branding instrument, 50 times more likely to appear at the forefront of search engine results than traditional web pages.
Social Media Setup is recognized as one of the most influential branding solutions available in today's digital marketing era. Arizona State Business Network has partnered with major social media outlets in order to place members on key sites, which results in more traffic for the intended message. More, Twitter statistics show that 34 percent of marketers have generated leads using Twitter (http://www.twitter.com).
For more information about Arizona State Business Network's personal branding package, please visit the benefits section of http://www.azstatebusinessnetwork.com.
About Arizona State Business Network:
Arizona State Business Network (AZ-SBN) is a career and business development program established to promote job growth, commerce and networking. It is equipped with the tools, expertise and connectivity to help businesses expand their influence while forging strategic alliances necessary to attain higher levels of achievement. With its integrated infrastructure, AZ-SBN holds a powerful online platform for building fundamental connections on a local, state and national scale.