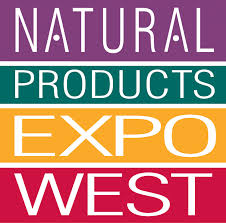 Salem, MA (PRWEB) March 08, 2013
Powell & Mahoney, Ltd. Vintage Original Cocktail Mixers will exhibit their all-natural, gluten-free cocktails at booth #5155 at the Natural Product Expo West, March 8-10, in Anaheim, California. The cocktail mixer brand is proud to be first time exhibitors at the 2013 Expo West, which is estimated to be the largest to date.
Mixologists from Blind Tiger Cocktail Co. will be serving Powell & Mahoney, Ltd. cocktails for guests to sample including their most recent flavor, Blood Orange. The Blood Orange mixer is scheduled to hit shelves Spring 2013 and is the latest mixer to be released since the company's minted partnership with acclaimed spirits and cocktail experts Tad Carducci and Paul Tanguay, better known in the beverage industry as the Tippling Bros. Mark Mahoney, Co-Founder of Powell & Mahoney, Ltd. adds, "We are excited about the combination of our newly built production facility in Vermont and the partnership with the Tippling Brothers to further enhance our quality/value proposition and expand upon our product innovation for the category."
"This is our first time exhibiting at Natural Products Expo West and we are thrilled to have the opportunity to introduce our sensational, all-natural cocktail mixers to so many people," said Brian Powell, Co-Founder of Powell & Mahoney, Ltd. "In addition to the customers, retailers, and distributors, we are looking forward to networking with fellow exhibitors."
The premium flavors include, Margarita, Bloody Mary, Pomegranate, Cosmopolitan, Peach Bellini, Old Ballycastle Ginger, Lemon Sour, Low-Cal Margarita, Mojito, and Blood Orange. Each mixer is extremely versatile, allowing for infinite cocktail creativity. The simplicity of the product makes entertaining easy for anyone, whether a novice or a seasoned professional behind the bar. Each flavor is bottled in a 750ml glass bottle that fits perfectly in a speed rack, and also accommodates a speed pourer.
Natural Products Expo West, produced by New Hope Natural Media, is the world's largest tradeshow and conference for the natural, organic and healthy lifestyle marketplace. Rated as one of the top 200 trade shows in the US by Tradeshow Week, Natural Products Expo West continues to help attendees reach their business goals. The trade-only show will be held March 7 - 10, 2013 at the Anaheim Convention Center. Learn more at http://www.ExpoWest.com.
About Powell & Mahoney, Ltd.
Powell & Mahoney, Ltd. was founded by two-beverage industry veterans who were inspired by the lack of quality mixers made available to consumers. Noticing a true need in the market, the duo combined their expertise and passion and launched the successful mixer brand. Powell & Mahoney, Ltd. has reinvented classic cocktail recipes by swapping out artificial flavoring and preservatives for hand selected, better-for-you ingredients.