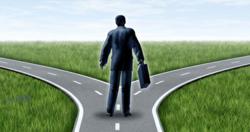 Stimulate career growth through expert advice, top-notch tools, and enhanced connectivity
Washington, DC (PRWEB) March 06, 2013
The leading networking authority, Arizona State Business Network, has developed new, powerful professional enhancement tools brought together under the roof of an optimized career resource center. To help members improve their careers, AZ-SBN has analyzed the state and national labor market and identified the needs and preferences of professional individuals across various industries. As a result, they have come up with digital resources that fit better the specific needs of their members.
According to http://www.brandeis.edu, 65% to 85 % of jobs are found through networking, which further endorses the initiative of Arizona State Business Network. Members of AZ-SBN benefit from the most viable and up-to-date instruments in the field of career and personal development.
As the dynamics of recruiting and hiring changes, individuals are required to use digital tools to boost their careers and seek higher levels of professional achievement. As mentioned on http://www.azstatebusinessnetwork.org, the career resource center stimulates career growth through expert advice, top-notch tools, and enhanced connectivity. Here are some of the facilities included in the new career resource center designed and implemented by Arizona State Business Network:

Work Smart Program supports members in their endeavors to stay on top of the competition through constant updates related to their profession, industry, community, or economic trends. Through a steady flow of the most relevant news, members of Arizona State Business Network get to benefit from expert insight in their areas of interest.
Exploring Career Options is a digital job board that encourages members to discover and identify potential employment avenues. The job board caters both temporary and permanent work needs and encompasses a wide array of fields nationwide. The job board perfectly suits members who wish to advance on the corporate ladder or simply start fresh in a new location.
Mentor's Program offers guidance and seasoned knowledge for the future generation of professional individuals. Mentors featured in the Mentor's Program are leaders in their lines of work supporting other members in the same industry in their efforts to optimize their career growth.
Scholarship Opportunities are a great advantage for members of the Arizona State Business Network. Two scholarships are awarded annually to assist two of the most deserving candidates in attaining their educational objectives.
For more information about the career resource center launched by Arizona State Business Network, please visit http://www.azstatebusinessnetwork.org
About Arizona State Business Network:
Arizona State Business Network (AZ-SBN) is a career and business development program established to promote job growth, commerce and networking. It is equipped with the tools, expertise and connectivity to help businesses expand their influence while forging strategic alliances necessary to attain higher levels of achievement. With its integrated infrastructure, AZ-SBN holds a powerful online platform for building fundamental connections on a local, state and national scale.