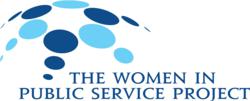 The Institute for Women's Leadership in Latin America comes at a time of dynamic changes in many Latin American countries.
Claremont, Calif. (PRWEB) March 06, 2013
Scripps College and Mount St. Mary's College will co-host the first Women in Public Service Project (WPSP) Institute for Women's Leadership in Latin America with the opening ceremony scheduled at 7 p.m. on March 12. The ceremony will feature former Deputy Chief of Staff for President Bill Clinton Maria Echaveste and 2012 Mexican presidential candidate Josefina Vázquez Mota.
"Women drive positive political and social change in our increasingly inter-connected societies. The Institute for Women's Leadership in Latin America comes at a time of dynamic changes in many Latin American countries. California has close historical, cultural and economic ties to this vital region and it is time to both build and bolster leadership networks," Scripps College President Lori Bettison-Varga said.
The Institute for Women's Leadership in Latin America will gather 30 female leaders for 10 days of presentations, small group workshops and policy discussions with expert panelists and is aimed at increasing the participation and efficacy of women in all spheres of public service in Latin America. The institute opens March 12 at Scripps College and moves to Mount St. Mary's College in Los Angeles on March 17. Primarily targeted at early- and mid-career women from Latin America and the Caribbean, this institute will focus on the advancement of female leaders in both government and non-government organizations serving the public sector.
The institute is a component of the WPSP, which was launched in March 2011 by former U.S. Secretary of State Hillary Rodham Clinton, the U.S. State Department and five of the Seven Sister Colleges (Barnard, Bryn Mawr, Mount Holyoke, Smith and Wellesley) with Scripps College, Mount St. Mary's College and Mills College quickly joining the project.
"Together we seek to promote the next generation of women leaders who will invest in their countries and communities, provide leadership for their governments and societies and help change the way global solutions are developed," said Clinton, when the WPSP was first announced in December 2011.
President of Mount St. Mary's College Ann McElaney-Johnson said, "It is our hope that as we partner with the Women in Public Service Project we will create a world in which political and civic leadership is at least 50 percent female by 2050."
The spring 2013 institute in Southern California will be the project's third major event in the United States, following the Dec. 15, 2011 colloquium at the State Department in Washington, D.C. and a two-week institute held in summer 2012 at Wellesley College. The institutes are free of charge to participants.
The March 12 opening ceremony will be in Garrison Theater of the Scripps College Performing Arts Center, 231 E. 10th St.
Scripps College was founded in 1926 by Ellen Browning Scripps, a pioneering philanthropist and influential figure in the worlds of education, publishing, and women's rights. Today, Scripps is a nationally top-ranked liberal arts college and women's college with approximately 950 students, and is a member of The Claremont Colleges in Southern California. The mission of Scripps College is to educate women to develop their intellects and talents through active participation in a community of scholars, so that as graduates they may contribute to society through public and private lives of leadership, service, integrity, and creativity.
Founded in 1925, Mount St. Mary's College is a Catholic, liberal arts college offering undergraduate education for women, as well as innovative undergraduate and graduate programs for professional men and women on two historic campuses in Los Angeles. The mission of Mount St. Mary's is to provide a superior education enhanced by an emphasis on building leadership skills and fostering a spirit to serve others. For more information go to http://www.msmc.la.edu or call 310.954.4000.
The Institute for Women's Leadership in Latin America:
http://www.scrippscollege.edu/wpsp/
The Women in Public Service Project:
womeninpublicservice.org/
Editor's Note: A media room will be available prior to the opening ceremonies for meet and greet opportunities with participants and speakers. A designated media space will be reserved in Garrison Theater.