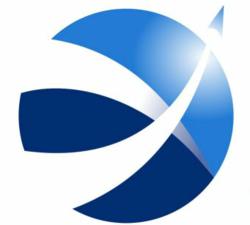 hiring by a resume and past experience just isn't working anymore
Lancaster PA (PRWEB) March 06, 2013
Success Performance Solutions has announced its April 10-12 CriteriaOne® The Whole Person Approach to Hiring Workshop is almost sold out. The workshop teaches an employee selection system including a variety of assessment tools that will help attract and hire qualified employees and implement a hiring solution that dramatically improves company performance.
Success Performance Solutions, sponsor of the workshop, educates consultants and coaches on the power of employee assessments in today's competitive job market environment, especially with growing job skill shortages for key positions.
SPS President and hiring expert Ira S Wolfe leads the workshop, which focuses on how to align employee selection and development with critical business strategies through competency modeling and a systemized approach to implementing employment assessments into an effective hiring process that improves the quality of hire, lowers turnover, and enhances engagement.
For many small to medium size business owners the improving economy has already had an impact on business, most notably in the recruitment, selection and retention of employees with critical skills.
"Business owners of all size companies have woken up to the fact that hiring by a resume and past experience just isn't working anymore." says Wolfe. "They recognize that hiring the right fit requires the right attitude, strong abilities, and transferable skills like problem solving, customer focus, and collaboration."
Who should attend?
Human resources consultants, business coaches, and recruiters who wish to learn more about competency based hiring and succession processes and pre-employment and leadership assessment tools that can add value to clients and/or an additional profit center for their practices.
Registration fees:
Price includes two and one-half day course, all materials, and meals. Fees are due and payable at the time of registration. A reduced hotel room rate is available. Additional details will be sent with a confirmation of your enrollment.
Additional Information
Because no proprietary tools are used in this workshop, participants are not "certified" in specific assessment but the CriteriaOne® process. Success Performance Solutions specializes in pre-employment and leadership assessment tools for small to medium sized business.
For more information visit http://www.successperformancesolutions.com or call 800-803-4303. Ask about special discounted pricing with code CO413.