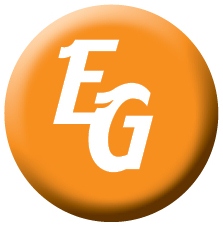 This event brings together some of the most well-respected professionals in the fitness and performance fields from around the U.S.
Jacksonville, Florida (PRWEB) March 06, 2013
Event Glide, a comprehensive meeting planning provider, today announces an Enhancing Athletic Performance: Strength, Agility, & Nutrition Success Series Workshop to take place June 27 to June 28 in Jacksonville, FL. The workshop will offer proven strength training practices, cutting-edge speed and agility training tips, insights on nutritional importance and best practices, and application of rehabilitation/corrective exercises.
Event Glide, along with a team of educated individuals, will create invaluable resources for athletic coaches, strength coaches, rehab therapists, and fitness professionals both regionally and nationally within this workshop. With experience and presentations from some of the most highly-respected and sought-after fitness professionals and strength coaches in the industry, attendees will be sure to gain applicable takeaways to implement into programs nationwide.
The workshop's agenda highlights several of the fitness industry's well-known speakers, including Wayne Beck, Owner and President of Industrial ATC; Joe Dowdell, Founder and CEO of the popular New York based gym, Peak Performance; Wil Fleming, Co-Owner of a successful Midwest-based gym, Force Fitness; Robert dos Remedios, the Director of Speed, Strength and Conditioning at the College of the Canyons; and Dr. Mike Roussell, Founder of Naked Nutrition, LLC and a highly-sought-after nutritional consultant and speaker.
"This event brings together some of the most well-respected professionals in the fitness and performance fields from around the U.S. We are confident attendees will leave with actionable steps to apply the lessons learned over the course of this exciting two-day event," said Wil Fleming, Co-Founder of Force Fitness. "Upon starting training, I quickly discovered that Joe Dowdell, Robert Dos Remedios and Mike Roussell were people to whom I needed to pay attention to. They have consistently been on the leading edge of the best fitness content, and you can recognize it through their lists of clients. From NFL players to NBA players to Hollywood stars, these guys are getting the results that every coach or trainer hopes to give their clients."
Event Glide's goal is to create the most professionally enhancing event in the area of performance training in the nation. Each attendee should leave with a passion to implement the strategies or training methodologies discussed at the event. More importantly, each attendee should be equipped with an actionable plan to implement the strategies and methodologies presented within their own current programming. Continuing Education Units will be provided for all attendees. Event Glide will also provide a certificate of completion.
For additional information on this workshop taking place at the Hyatt Regency Jacksonville Riverfront, please contact John Rabold. Please inquire about group discounts.
For more information on Event Glide, please visit http://www.eventglide.com or facebook.com/eventglide.
-###-