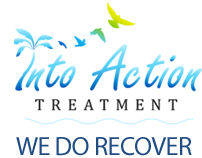 Any approach that does not focus on the entire health of a person in recovery is not complete
West Palm Beach, Florida (PRWEB) March 05, 2013
Everyone knows how bad drug and alcohol addiction are on a person's health, but a new treatment center in South Florida is taking it one step further. Into Action Treatment is now offering any employee a stimulus of $500 if they are able to quit smoking for at least 3 months, with the ultimate goal of being smoke free for the rest of their life.
"We want to focus on the overall health and well-being of our staff and clients, and cigarettes are one of the most dangerous legal drugs anyone can buy. Our ultimate goal is having a smoke free facility, but before we can do this, we as a staff must set the standard," said Andrey Rossin, founder and CEO of the one year old center.
A huge problem for people in early recovery, which is considered the first 6-18 months of abstinence, is cross addiction. Cross addiction is substituting one addiction for another, and is an easy thing to do and rationalize as people in recovery move from 1 drug to the next. Some of the easiest drugs to get cross addicted to are the ones that are legal, because there is easy access to them and people don't think they are as harmful. Cigarettes, while not as bad as street drugs like crack or cocaine, have a negative cumulative effect on a person's health that leads ultimately to death and disease.
"Any approach that does not focus on the entire health of a person in recovery is not complete. We want our clients to completely recover from all of their addictions, and while we realize it may seem like a tough task, it is not impossible. We hope that these incentives will rub off on some of our clients and they will be inspired to quit smoking as well.
Regardless of whether the program works or not, Into Action Treatment Center is definitely focused on helping their clients and staff be as healthy as possible.