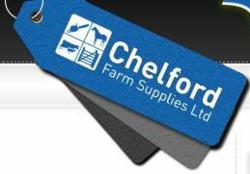 Chelford Farm Supplies - A leading agricultural and equestrian retailer.
Cheshire, UK (PRWEB) March 08, 2013
Chelford Farm Supplies Ltd is the leading supplier of farm, shooting, machinery and equestrian goods in Cheshire. Recently, CFS announced a new line of accessories for horses, and the stables they rest in.
There are hundreds and thousands of horse lovers across UK and all over the world that are always on the lookout for some of the best horse care services, products, and accessories for their horses and stables. Chelford Farm Supplies Ltd is one such Cheshire based company, which specializes in equestrian supplies. Recently, the company announced a new line of accessories for horses and their stables.
Some of the latest accessories and services included in its already rich line of products for horses include bits, bridles and bridle accessories, equestrian luggage, fly protection, grazing muzzles, horse rugs, leather care, training equipment, and more.
Click here to take a look at all the new services and accessories for horses launched by CFS.
Established back in 1975, the company has a reputation for retailing some of the best brands in the business at the most reasonable prices. Helpful staff, years of experience and years of expertise has helped the company grow into a leading equestrian supply and equipment provider. All staff is well trained and extend their genuine care to the customers and their animals.
Talking about the rich inventory of the company, the CEO of the firm said - "We have progressively matured into one of the best equestrian suppliers in UK, and Cheshire in specific; most of the credit goes to our ever-growing range of services and products that serve all your equestrian needs. Our well trained and experienced staffs are icing on the cake making a mammoth contribution to our already rich heritage of world class services."
The new products launched by the company include dog coats and accessories, grooming boxes, game equipment, hay bars, and nets. Pricing of all the products by Chelford Farm Supplies are some of the best as per industry standards and quality of products is unmatched.
The company offers products and accessories from the best brands in the industry and the services offered by its staff are unmatched in the entire Cheshire area. All of their products are reasonably priced and insured. Talking about the world class services and products offered by CFS, the marketing head of the firm was quoted as saying - "All the staff members at CFS have farming, agricultural or equestrian backgrounds and they really care about you, and your animals. This means whether you make an enquiry, purchase from us, or just call for advice we value each and every enquiry. We want you to enjoy a great shopping experience and most importantly come back again and again and become a customer for life."
About the company
Chelford Farm Supplies Ltd is one of the popular Chelford-based firms that specialise in machinery, shooting, and equestrian goods.
To know about their services log on to http://www.chelfordfarmsupplies.co.uk