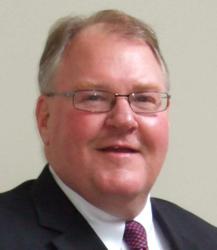 We are excited about providing innovative tools to support sales force transformation, leadership, development, and succession planning.
Dayton, OH (PRWEB) March 07, 2013
Chally Group Worldwide™, a leading sales performance and potential measurement firm, has announced that Robert Schwab has joined the firm as Vice President of Marketing and Channel Management. In this role he will leverage his extensive experience to support the company's growth and partnership expansion strategy.
Schwab comes to Chally with a strong background in executive leadership, change management and sales development. He has built a consistent record of driving innovation and growth in several manufacturing and distribution companies, including the Mead Corporation, and as the principal of a successful supply chain services business, Custom Support Solutions. In addition to his leadership and management expertise, Schwab has extensive sales and marketing experience working across multiple distribution channels. He received a B.S. in Accounting from the University of Dayton and is a licensed CPA in the State of Ohio.
"As we roll out a significant evolution in Chally's services and product offerings, we look to Bob to help us continue to deliver outstanding value and support to our client organizations," says Ken Carroll, President and CEO of Chally. "We are excited about providing innovative tools to support sales force transformation, leadership, development, and succession planning. We're confident that with his deep experience, Bob will be a tremendous asset in bringing these solutions to market."
In his new role, Schwab will oversee sales of a range of offerings based on focused research in the disciplines of sales and management, as well as the benchmarking of organizational talent development processes captured in the company's Global Leadership research. "We depend on both formal research and guidance and input from our client and partner organizations to tailor our efforts to their changing needs," says Carroll. "We look forward to Bob playing a key role in this ongoing conversation, as we help our clients understand and build on the competitive advantage that is inherent in their human capital assets."
About Chally Group Worldwide
A global sales and leadership potential and performance measurement firm, Chally Group Worldwide utilizes our industry leading research and predictive analytics to ensure our clients have the vital information to minimize risk associated with making critical talent management decisions relating to selection, alignment, development and succession planning. Chally's suite of talent analytic tools has been improving productivity and reducing turnover and ramp-up time for customers located in over 49 countries for more than 39 years. For more information about Chally visit http://www.chally.com