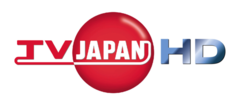 Tampa, FL (PRWEB) March 05, 2013
The number one Japanese-language channel in North America will be available in High-Definition (HD) to Digital TV customers throughout Bright House Network's Florida service areas in Tampa and Central Florida beginning March 5, 2013 on Channel 1991. Customers of TV JAPAN on Bright House Networks automatically have complementary access to the HD channel at no additional charge.
TV JAPAN provides a rich lineup of news, entertainment and sports from top Japanese networks: NHK, Fuji TV, TBS, TV Asahi, Nippon TV and TV Tokyo. Programming highlights include live NHK News with English SAP function, NHK's annual epic Historical (Taiga) Drama with English sub-titles and NHK's morning drama. Additionally, TV JAPAN features daily cooking shows, children's programs, music, and variety shows to entertain and educate the whole family. TV JAPAN's global satellite network can provide live coverage unmatched by any other broadcaster, of disasters or breaking news affecting Japan, such as 2011's 24/7 live coverage of the 3/11 Earthquake and Tsunami that rocked northeastern Japan.
Complete programming information is available at http://www.tvjapan.net. As a courtesy, all TV JAPAN subscribers can receive monthly programming guides mailed to their home free of charge. Customers can register on the TV JAPAN website.
To subscribe to TV JAPAN on Bright House Networks, customers can call 1-888-289-8988 or visit http://www.brighthouse.com. In order to receive HD service, customers must also have a high definition television and HD set top box.
About Bright House Networks
Bright House Networks is the sixth largest owner and operator of cable systems in the U.S. and the second largest in Florida with technologically advanced systems located in five states including Florida, Alabama, Indiana, Michigan and California.
Bright House Networks serves approximately 2.5 million customers who subscribe to one or more of its video, high-speed data and voice services. The company also offers a full suite of phone, Internet, Ethernet and cable television services to businesses of all sizes. Bright House Media Strategies, the advertising arm of Bright House Networks, offers businesses advanced targeted advertising solutions. Bright House Networks also owns and operates exclusive local news and sports channels in its Florida markets.
For more information about Bright House Networks or our products and services, visit brighthouse.com.
Media Contacts:
Bright House Networks
Lorelie Johnson
(407) 210-3188
Lorelie.Johnson(at)mybrighthouse(dot)com
IMD
David Kaufer, Chief Dynamic Officer
(206) 659-1495
http://www.KauferDMC.com
About TV JAPAN
TV JAPAN is the nation's only 24 hour premium Japanese language network serving subscribers throughout North America including Hawaii. TV Japan programming consists of live NHK News, dramas, movies, sports, educational and children programming as well as other popular programs currently aired in Japan. TV Japan also offers entertainment programs from other networks in Japan. Bilingual programs in both Japanese and English are offered for News, live Sumo, historical dramas and others. More information is available at http://www.tvjapan.net or call (877) TV-JAPAN.
Media Contact:
TV JAPAN
Tsunehiko 'T' Takeuchi
(212) 713-8408
takeuchi(at)nhkcma(dot)com