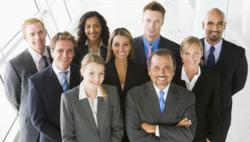 Understanding the new challenges that businesses are facing in their efforts to promote their products and services.
(PRWEB) March 06, 2013
Businesses have moved their marketing strategies online as the Internet reaches wider and more receptive audiences. This transition has created new challenges for entrepreneurs who need to adjust traditional marketing approaches, as well as adopt and nurture new digital tools. As an authority in business development, California State Business Network has introduced new brand building tools, essential for the success of digital marketing plans.
Offline and online, raising brand awareness is vital for successful advertising. In-store and online, consumers till prefer brands in every respect. Brands are, therefore, very effective tools, which makes brand building a vital component of marketing. California State Business Network is fully aware that brands create consumer loyalty that ultimately generates a constant flow of sales and leads. Effective brand building requires specific mediums and CA-SBN provides members with the appropriate programs that increase brand recognition and target specific audiences.
California State Business Network recognizes the power of brand building and encourages members to take advantage of the many tools at their disposal in this direction. Here are some valuable brand building tools for members of CA-SBN.

Press Release - A press release is a productive personal branding tool that has a positive effect in raising brand awareness as it is syndicated through the most relevant media channels, reaching specific audiences. Crafted by talented writers and editors, the press release is meant to showcase professional accomplishments, as well as members' products, services, and organization.
Multi-Media Promotions Program - California State Business Network promotes members through a very efficient multi-media promotions program. As mentioned on http://www.castatebusinessnetwork.org, members gain more positive publicity as a result of this third-party endorsement that comes from a prestigious organization such as CA-SBN. This promotions initiative adds to members' credibility as far as their value as a networking contact, their credentials, skills, and business.
Local Chapters Meetings - Whether it is conducted online or offline, networking remains the most efficacious way to set up a new brand, build brand equity, and reinforce well established ones. California State Business Network launches Local Chapters Meetings, a program designed to encourage members to meet regularly. These meetings become a mutually beneficial resource of relevant contacts, new business, and priceless exchange of experiences and ideas.
For more information about CA-SBN's new brand building package, please visit http://www.castatebusinessnetwork.org.
About Arizona State Business Network:
California State Business Network (CA-SBN) is a career and business development program established to promote job growth, commerce and networking. It is equipped with the tools, expertise and connectivity to help businesses expand their influence while forging strategic alliances necessary to attain higher levels of achievement. With its integrated infrastructure, CA-SBN holds a powerful online platform for building fundamental connections on a local, state and national scale.