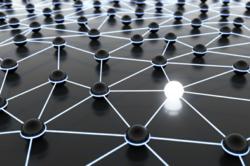 Networking is the key to business growth in today's era dominated by digital marketing.
Washington, DC. (PRWEB) March 06, 2013
Organizations struggle to determine new strategies to assist them in their efforts to succeed as a business. The business environment is defined by a high level of competitiveness and increased market pressure. Entrepreneurs need to be creative in their business development approach, but they also need to embrace new marketing and networking tools. In response to the stringent need for a complete set of programs designed to optimize company potential, California State Business Network unveils their new networking and marketing package.
Networking Programs:
The first addition consists of two relevant networking tools: networking forums and local chapters meeting. The Networking Forums operate as a trusted source of information, ideas, and knowledge, but also as a valuable medium of showcasing products, services, businesses. The Local Chapters Meetings enhances face to face meetings of like-minded individuals with interests in a particular area. The meetings as well as the forums give births to thousands of transactions every day, promote and support philanthropic causes, and establish and nurture strategic partnerships, as mentioned on http://www.castatebusinessnetwork.org.
Strategic Partnerships:
California State Business Network not only supports members' development on a business and professional level, but also rewards them for their intensive work, commitment to excellence, and remarkable skills. Therefore, members of CA-SBN have direct access to significant discounts on thousands of products with thousands of famous international and national brands. In addition, the concierge service assists busy members in making the necessary arrangements for traveling or entertainment, saving them precious time and energy, which they can dedicate to families or business.
Advertising Opportunities:
California State Business Network holds a great awareness of the importance of advertising for the success of a business. Therefore, they provide members with the print materials where they can highlight their businesses, accomplishments, goods, or services. The Work+Life magazine is one of the most effective ways to reach targeted audiences, inspire new business, promote products, get valuable networking connections, and many more. Entirely written my members of California State Business network, the magazine is an efficient advertising tool.
Career Resource Center:
California State Business Network has launched new facilities to enhance career development for professional individuals. Their career resource center features an interactive job board where members are invited to look for, understand, and evaluate the entire spectrum of employment options available for their particular profession, area, or industry. Furthermore, CA-SBN has also introduced a scholarship program that provides financial endowment for members seeking higher levels of educational achievement. Lastly, California State Business Network inspires members to participate in their mentor's program where mentees benefit from the seasoned experience of their mentors, leaders in their line of work.
For more information about the networking and marketing tools recently launched by California State Business Network, please visit http://www.castatebusinessnetwork.org.
About California State Business Network:
California State Business Network (CA-SBN) is a career and business development program established to promote job growth, commerce and networking. It is equipped with the tools, expertise and connectivity to help businesses expand their influence while forging strategic alliances necessary to attain higher levels of achievement. With its integrated infrastructure, CA-SBN holds a powerful online platform for building fundamental connections on a local, state and national scale.