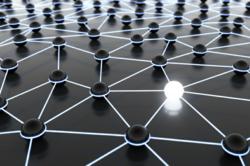 Members have a chance to build a reputation for themselves while showcasing their expertise, professionalism and knowledge.
Washington, DC. (PRWEB) March 06, 2013
Networking complements every well-designed marketing plan by fueling businesses and careers with advantageous connections. California State Business Network identifies with members' need to stay ahead of the market and on top of the competition by launching two important networking tools designed to generate new business and career prospects for entrepreneurs and professional individuals alike.
California State Business Network, acknowledged as a networking and marketing authority across the nation, has developed networking programs that are highly efficient in promoting members across their industry or profession. By raising brand awareness within a very receptive audience, CA-SBN's networking tools open the doors to new business and career avenues.
The networking tools available for members of the California State Business Network are equipped to bring in positive advertising and support members in their endeavors to reach their business and career objectives. Here are a few details about the networking tools of California State Business Network, which are strictly at the disposal of their members:

Networking Forums are at the heart of meaningful connections that have the power to enhance business transactions, advocate philanthropic causes, boost job recruitment, and nurture network enlargement. The Networking Forums are the perfect means by which members with the same passion for a particular field are free to beneficially exchange their thoughts and ideas on business management, marketing strategies, latest industry or community trends, or political and social developments. As a valuable resource of strategic partnerships, the Networking Forums are the latest digital approach to business and career development.
Local Chapters Meetings centre on members meeting on regular basis, establishing ever new business and professional relationships. Generating a constant flow of inspirational ideas and shared experiences and knowledge, The Local Chapters Meetings are a powerful networking tool that brings together like-minded professionals.
For more information about the networking forums and local chapters meetings of California State Business Network, please visit http://www.castatebusinessnetwork.org.
About California State Business Network:
California State Business Network (CA-SBN) is a career and business development program established to promote job growth, commerce and networking. It is equipped with the tools, expertise and connectivity to help businesses expand their influence while forging strategic alliances necessary to attain higher levels of achievement. With its integrated infrastructure, CA-SBN holds a powerful online platform for building fundamental connections on a local, state and national scale.