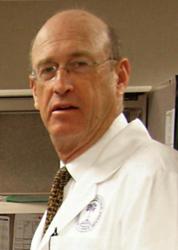 PRP therapy is safe and easy to administer, making it an attractive option when other conservative treatments such as medication and physical therapy have failed.
Carmel, NY (PRWEB) March 06, 2013
Over the past several years, high-profile professional athletes, including football, soccer and baseball players, have been treated with a promising therapy designed to speed healing of wounds and stubborn injuries caused by torn ligaments and tendons. Interest in the procedure soared after it was used by pro golfer Tiger Woods after knee surgery and has continued to grow as weekend athletes and aging baby boomers have sought relief for slow-to-heal injuries. "The technique, platelet-rich plasma (PRP) therapy, uses a concentrated portion of the patient's own blood to improve and accelerate healing in various tissues," says Dr. Michael Bernstein of Somers Orthopaedic Surgery & Sports Medicine Group.
PRP has been used for conditions such as tennis elbow, ligament and muscle strains, and tears of the rotator cuff (shoulder), anterior cruciate ligament (knee), and Achilles tendon (foot). "Many people have small tears that may get worse and eventually need surgery but often just become chronic and resistant to standard treatment," says Dr. Bernstein. "PRP has shown great promise for these injuries."
"PRP therapy is safe and easy to administer, making it an attractive option when other conservative treatments such as medication and physical therapy have failed," says Dr. Bernstein. "Our patients are increasingly interested in exploring the possibilities of using PRP and have many questions about its safety and effectiveness." Here are some of the most frequent questions.
Tips for understanding platelet-rich plasma therapy.
Blood is made up of four components: red blood cells, which deliver oxygen from the lungs to the body's cells and remove carbon dioxide; white blood cells, which fight infection and kill germs; plasma, which is the liquid component and the blood's transport mechanism; and platelets, small cells that bind together at the site of an injury to form a clot and stop bleeding. In addition to their role in healing by stopping bleeding, platelets also release growth factors that play an important role in tissue repair and regeneration. It is these characteristics that form the basis for the new treatment.
Platelet-rich plasma therapy introduces platelets in four to ten times the concentration normally found in blood to the site of an injury. The areas where soft-tissue injuries occur do not usually get a great deal of blood flow so delivering a highly concentrated measure of healing proteins directly to the site improves the odds of stimulating recovery and generating new tissue. This is particularly true of ligaments and tendons, which are uniquely susceptible to overuse injuries and slow to heal.
How is platelet-rich plasma obtained and administered?
A small amount of the patient's blood is removed and spun in a centrifuge for about 15 minutes until the platelets and other important healing proteins are concentrated into a tablespoon-sized sample that is injected directly in or around a damaged tendon, muscle or cartilage. PRP can be administered during surgery or with a local anesthetic in the doctor's office. When the procedure is performed in the office, patients are observed for a short period and sent home with instructions to use ice, elevation and acetaminophen to relieve the discomfort they may experience for a week or so.
Is PRP therapy safe?
Yes, PRP promotes safe and natural healing. Since the injected substance is autologous, meaning it comes from the patient's own body, there is little chance of rejection or allergic reaction. And because there is no incision, there is no scar and negligible risk of infection.
"The role of platelets in stopping bleeding has long been known," Dr. Bernstein concludes. "But more recent research has provided a new understanding of the proteins released by platelets and their role in tissue repair and regeneration. This knowledge, along with the detailed information provided by advanced imaging technologies such as ultrasound and magnetic resonance imaging (MRI), gives us a vastly improved understanding of injuries and the healing process. We're just beginning to fully understand how new therapies like PRP can promote and accelerate healing and help people of all ages enjoy active lives."
Somers Orthopaedic Surgery and Sports Medicine Group, founded in 1988, is one of the most comprehensive and specialized practices in the region. http://www.somersortho.com
Dr. Michael Bernstein, M.D., F.A.A.O.S., a board-certified orthopaedic surgeon, joined Somers Orthopaedic Surgery in 2007. His practice of orthopaedics spans more than 30 years.