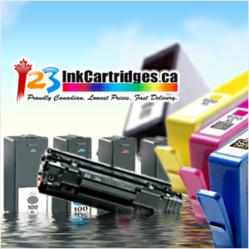 Lachine, QC (PRWEB) March 07, 2013
Just recently, online distributer 123inkcartridges.ca announced that they added the latest value pack by canon to their growing inventory list. The Canon PG-240SL/CL-241XL OEM Black and color inkjet cartridge is a combo pack which provides both black and color ink cartridges for compatible Canon printers. The combo has 2 ink cartridges and has a shelf life of 2 years. The company is also offering free shipping on this particular product.
123inkcartridges.ca has been a major distributor of inkjet cartridges for many years and due to customer demand they have recently begun expanding their inkjet cartridge inventory to include many of the newer models.
The company offers a full line of different types of ink and toner cartridges to printer owners. Their expansive inventory can be viewed in its entirety at their official online store: http://www.123inkcartridges.ca/canon-ink-cartridge/Canon-PG_240XL-CL_241XL-OEM-Combo.html. consumers will find that the store offers a wide variety of products that are useful to consumers. 123inkcartridges.ca tries to carry a wide variety of products that many consumers find essential for their work or home offices.
About 123inkcartridges.ca
The company began with the premise in mind to offer high quality ink and toner cartridges to the public at prices which were affordable. It did not take long until they had expanded their printer inventory to include many accessories for computers and computerized devices. 123inkcartridges.ca has an inventory of over 10,000 products. The store has continued to expand their inventory to include many other types of products which consumers find useful and necessary. Their full lines of products can be seen at their online store at: http://www.123inkcartridges.ca. Consumers who visit the site will find that there are many products to choose from and that they are all reasonably priced.