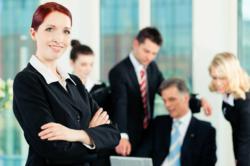 Multifaceted resources to stimulate growth from every direction.
Washington, DC. (PRWEB) March 06, 2013
In order to be able to survive in the ever more competitive business environment, entrepreneurs center their attention on those strategies that are expressly designed to open the doors for new growth opportunities. In response, California State Business Network has conceived several strategic programs that have the power to stimulate business growth by creating the resources required for new opportunities to arise.
California State Business Network recognizes that, many times, the success of a business depends on the ability to identify and take the right opportunity at the right time. Members of CA-SBN are provided with versatile programs that address every facet of marketing so as to look for opportunities in the right place, as well as at the right time. As per http://www.castatebusinessnetwork.org, California State Business Network presents members with the following packages:

Work+Life Magazine - As positive publicity is the key to successful brand communication, California State Business Network publishes the Work+Life Magazine, a publication where featured members have the opportunity to enhance their image, showcase their accomplishments, and promote their organization and career. As Work+Life is made of articles written by members only, the magazine is also a trusted resource of expert advice, insights, tips, commentaries, and ideas. Seasoned specialists and thought leaders choose to share their vast knowledge and extensive expertise with like-minded individuals seeking new business or professional opportunities.
Branding Tools - California State Business Network promotes personal branding as a means to attain higher levels of achievement. CA-SBN provides members with the ideal digital avenues to establish and reinforce their personal and business brand. Personalized press and video releases showcasing members' achievements and businesses are syndicated to important media channels establishing them as trusted authorities in their field. Personal action websites, social media pages, and multimedia promotions programs generate increased traffic and, ultimately, create more business opportunities.
Networking Programs - California State Business Network invites members to take advantage of the many opportunities created through their Networking Forums and Local Chapters Meetings. These are two essential networking programs that enhance transactions, streamline job recruitment, promote charity causes, encourage sharing, establish and nurture strategic partnerships, and ultimately lead to business growth.
For more about California State Business Network and their business development package, please visit http://www.castatebusinessnetwork.org.
About California State Business Network:
California State Business Network (CA-SBN) is a career and business development program established to promote job growth, commerce and networking. It is equipped with the tools, expertise and connectivity to help businesses expand their influence while forging strategic alliances necessary to attain higher levels of achievement. With its integrated infrastructure, CA-SBN holds a powerful online platform for building fundamental connections on a local, state and national scale.