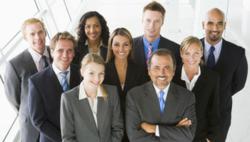 CA-SBN has built several strategic partnerships to help members manage their work-life balance in an efficient manner.
Washington, DC. (PRWEB) March 06, 2013
The ever more competitive business and workplace ambiance exerts increased financial and emotional pressure on entrepreneurs and professionals. They end up putting in longer hours and sacrificing their personal time, which is many times reduced to zero. Within this context, California State Business Network launches new programs that are meant to ease the stress on business men and professionals alike through cost-saving solutions, professional services, and business growth enhancements.
The balance between personal and professional life is more and more precarious. Individuals and businesspersons who focus on their careers or affairs have less time to dedicate to their family and personal needs. Furthermore, they constantly need to look for the best deals on home and business products, without having to sacrifice quality or quantity. As time is a major issue, they are no longer able to save money on shopping or dedicate to their leisure activities without worrying about their business or career.
California State Business Network recognizes the importance of catering both personal and professional needs for their members. In accordance, their seasoned experts have established several advantageous partnerships and developed superior digital programs to help members create equilibrium between work and life. Here are some of the comprehensive solutions that are part of this newly launched package:

Discount Network - People need to save money in order to be able to face the challenges of an unexpected life or business emergency or to pursue their dreams. One way to save money is through discounts on typical purchases. California State Business Network has forged multiple alliances with the preferred international and national chains and retailers, forming a discount network where members can enjoy significant savings on apparel, electronics, travel, and many other product categories. Discounts are available both in-store and online for members of California State Business Network exclusively.
Ecommerce Marketplace - marketing products and services online is no longer a novelty, but marketing them successfully is getting increasingly difficult. California State Business Network is a prestigious organization where members are part of a network of state preferred vendors. This alone creates increased conversion rates and generates new leads and business. Through state certified websites, members have the ability to showcase and promote their products and services to a wider audience that chooses to buy from state preferred vendors.
Concierge Service - California State Business Network launches the concierge service with improved capabilities to serve the needs of busy members for travel-related arrangements. The concierge service is driven by a team of skilled and experienced people who have the right connections, tools, and knowledge to ensure quality service in every respect, from flight booking to entertainment reservations.
For additional information about the strategic partnerships of California State Business Network, please visit http://www.castatebusinessnetwork.org.
About California State Business Network:
California State Business Network (CA-SBN) is a career and business development program established to promote job growth, commerce and networking. It is equipped with the tools, expertise and connectivity to help businesses expand their influence while forging strategic alliances necessary to attain higher levels of achievement. With its integrated infrastructure, CA-SBN holds a powerful online platform for building fundamental connections on a local, state and national scale.