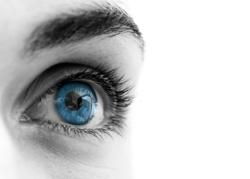 Who can blame celebrities like Lohan for avoiding the rehab experience again? The truth is she has a much greater chance of finally overcoming her problems by rejecting treatment and rehab methods that have failed her time and time again.
New York (PRWEB) March 06, 2013
According to a Wall Street Journal article Lindsay Lohan may serve jail time for the misdemeanor charges she received last June 2012. Lohan has reportedly denied a deal before her trial that would have placed her in a lock down alcohol rehab facility. The result of the trial may leave her serving possible jail time.
So why wouldn't Lohan just take the rehab stay? Traditional rehabs are not successful for many celebrities as the news typically shows repeated visits. The St Jude Retreats offers an opposite approach, an alternative to rehab which helps program participants realize they do have control and their destructive habits can be changed through taking personal responsibility and making the decision to change their lives. The St Jude Program also releases the top reasons why celebrities may opt out of rehab for jail.
With many celebrities, like Lohan repeatedly cycling through rehabs, it is no surprise why Lohan would turn down the rehab time for jail. Executive Director of St Jude Retreats Michelle Dunbar commented on Lohan's lack of enthusiasm for rehab, "She's been in and out of treatment facilities for the last 5 years. It's now quite clear to her that rehab doesn't work and furthermore each rehab stay has been made out to be a publicity stunt at her expense. Who can blame her for avoiding that experience again? The truth is she has a much greater chance of finally overcoming her problems by rejecting treatment and rehab methods all together."
Jail may seem more appealing to celebrities than rehab and there are several reasons why:
More Privacy--No photographs, no paparazzi, just a cell, maybe this is what celebrities secretly want--to be away from their hectic lives. Absolute privacy isn't the case for most celebrities who attend rehabs. Every high profile, posh rehabs on the west coast are known for hosting famous celebrities and the paparazzi are fully aware of this. In a world where there is no privacy, jail can be one of the few places where Lohan and other celebrities can get peace of mind, away from the general public.
They Don't Believe in Rehab--There are some celebrities who do not think they are diseased or have friends that have gone to rehab who seem to get worse, not better. Charlie Sheen is a celebrity who rejected forced treatment and 12 step attendance and has successfully overcome his substance abuse problem on his own. While many have doubted instances like this, research has shown that most people overcome substance use problems without ever attending treatment. Each of Lohan's previous rehab experiences has convinced her she is diseased and that relapse is expected, and at the same time with each subsequent relapse she is treated not like a sick person, but like a criminal.
Tired Of Therapy-- In jail Lohan can have privacy and peace of mind, while coincidentally maintain some of her freedom to do what she pleases all day. At many rehabs, even high end rehabs, celebrities spend day after day in group therapy and support group meetings lamenting over their problems. Many report they have their strongest cravings to use alcohol and drugs right after a support group meeting. Perhaps Lohan is tired of doing the same thing repeatedly with no results. Celebrities and high profile guests do not always have to live in the harsh conditions the general population experiences in prison. Some are allowed to bring their own food and have access to cell phones, computers, and work release programs. [1] It's not surprise she would rather do her time in jail rather than a lock down rehab facility.
The St Jude Retreats is a non-disease, non-treatment based drug and alcohol program implementing proprietary methodology called Cognitive Behavioral EducationSM(CBE). The program is the only effective alternative to alcohol rehab and drug treatment centers in the United States. The program is endorsed by internationally acclaimed professionals and addiction research authors such as Prof. Emeritus David Hanson, PhD; Prof. David Rudy, PhD; Dr. Joy Browne and the late Joseph Vacca, PhD, among others. Call today to learn more about the St Jude Program: 1-888-424-2626.
St Jude Retreat's Facebook Page
St Jude Retreat's Google + Page
[1]https://www.prisonlegalnews.org/displayArticle.aspx?articleid=22532&AspxAutoDetectCookieSupport=1