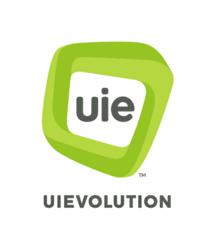 Santa Monica, CA (PRWEB) March 05, 2013
UIEvolution, the global leader in connected screen solutions for Enterprise customers in the hospitality, automotive and media industries, announced today CEO and President Chris Ruff is a featured presenter at the 2013 Annual Montgomery Technology Conference on March 6, 2013 at 3:30pm PT at the Fairmont Miramar Hotel in Santa Monica, California.
The Montgomery Technology Conference is an invitation-only event, ensuring a highly select gathering of over 1,000 senior-level private equity and venture capital investors and corporate industry executives. Recognized as one of the premier technology conferences in the country, the exclusive event features presentations from 150 high-growth private companies, industry-leading keynote speakers, networking, one-on-one meetings and industry-specific panel discussions.
In his session, Ruff will showcase how UIEvolution's products and solutions enable Enterprise companies to accelerate their digital business by covering more devices and platforms. Ruff will discuss how winning in digital business today requires an evolutionary approach to how large companies view mobile and digital. Realizing that all screens should be connected, regardless of device type or platform, UIEvolution developed the Evolution Platform for customers searching to manage the complexity of building and sustaining connected mobile, tablet, TV and automotive experiences.
About Montgomery & Co.
Montgomery & Co., LLC is a leading investment banking firm that provides a wide range of services to growth companies worldwide. Founded in 1986 to provide strategic capital-formation advisory services to high technology companies, the firm expanded its industry focus and breadth of services to provide strategic advisory and M&A services, and public and private financings to companies in the technology, healthcare and media sectors. Headquartered in Santa Monica, California with additional offices in San Francisco and New York, Montgomery & Co. is a member of the Financial Industry Regulatory Authority (FINRA), and its professional associates are registered with FINRA-SIPC. For more information, please visit http://www.monty.com.
About UIEvolution
UIEvolution is the global leader in connected screen solutions for Enterprise customers in the hospitality, automotive and media industries. Creating rich, cross-platform native experiences on all devices and screens, UIEvolution is dedicated to evolving customers' digital business to better support the fragmented landscape of screens and devices. UIE's Evolution Platform breaks through the complexity of building and managing connected mobile, tablet, TV and automotive experiences, and provides the ability to create more connected experiences in less time. With offices in the United States and Japan, UIEvolution has a proven track record with clients like Toyota, AT&T, Microsoft, Disney, Samsung, Mitsubishi, Hikari-TV and other Fortune 500 companies. Visit online: http://www.uievolution.com Follow on Twitter: @UIEvolution