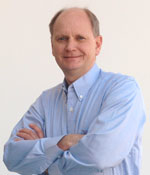 "People know they want to lower taxes and they try lots of things to save taxes here or there, but a good knowledge of the law is the best way to lower taxes."
Siesta Key, FL (PRWEB) March 05, 2013
Every year the Tax Foundation calculates the American taxpayer's Tax Freedom Day. It's the approximate date when the individual is no longer working to earn money to pay taxes and is actually working to earn money for him or herself. On average, tax freedom day is somewhere in the middle of April to early May. Last year it was on April 17th. That means that the average person spends three and a half to four months of the year working to pay federal taxes.
Attorney Lee Phillips is helping improve those odds by giving away 10 Tax Tips that go beyond using federal tax deductions.
Most people think that tax deductions are the only way to lower taxes. Phillips says this isn't so. Phillips says, "People know they want to lower taxes and they try lots of things to save taxes here or there, but a good knowledge of the law is the best way to lower taxes. In a way, there are two sets of tax laws. Rich people use one set, and the rest of the population uses the other set. Both sets are perfectly legal."
A lot of it has to do with how people earn their money and how they think about their money. For example, Warren Buffet pays capital gains rates on his taxes. And so his tax bill is determined at a lower rate than his secretary's. He earns more money and pays more taxes, but his income tax is calculated at the capital gains rate, while his secretary's taxes are calculated at the higher earned income rate.
While there are many tax deductions that people can benefit from, the standard deductions don't really have all that much impact because they don't lower adjusted gross income. The majority of people don't realize that most deductions, such as medical expenses, contributions to charity and mortgage deductions are made after gross income has been calculated. Even having taxes prepared by an accountant is no guarantee that the person will receive the lowest tax rate possible because most accountants do not talk about lowering adjusted gross income, they think only in terms of deductions.
The key is to turn earned income into passive income, because passive income is taxed at a lower rate. One way is to create a separate second business that can be used as a "tax pass-through" entity into which money is paid as passive income. The second business holds the first business' equipment and rents it back. Rent is passive income. If the same person owns both businesses, he or she can save a substantial amount on taxes.
Through his work, Phillips has shown that it's possible to increase spendable income by up to twenty percent. The 10 Tax Tips are available here.
Mr. Phillips serves as a counselor to the Supreme Court of the United States. He is the author of 11 books, along with his latest book Protecting Your Financial Future. He has written hundreds of articles for professional people assisting them in finding various strategies to use the law to protect their property, save taxes and make additional money. He has given addresses at thousands of business seminars. He enjoys helping people apply the law, not only to provide asset protection and estate planning, but to use it to structure businesses and save taxes, helping individuals find success.
LegaLees was founded in 1982 by Lee R. Phillips. It is a legal self-help publishing company. It produces products designed to help people understand the law. Based on his own personal experiences, Mr. Phillips realized that people needed to be able to understand how the law works so they can direct their own legal professionals. He also saw that people who want to do their own legal work need to be shown how, not just handed a fill-in-the blank form. LegaLees has designed many products to help individuals structure their personal and business affairs. All of the products help the clients protect assets and prevent legal disasters that can strike at any time.