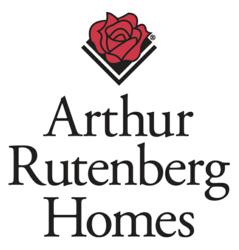 Clearwater, Fl (PRWEB) March 07, 2013
Arthur Rutenberg Homes is pleased to announce that Chuck Lattif has become the latest member of its franchised building family. Chuck has formed a new company, Coastal Premier Homes and will be building in Charleston, SC, focusing in and around Mt. Pleasant and Daniel Island.
Chuck has a long and decorated career in homebuilding having worked with large builders like NV Homes and Pulte. Since 1995, Chuck operated Lattif Builders in the Philadelphia area specializing in large design-build and remodeling projects. Chuck built many large and impressive one-of-a-kind homes, including a custom home built for Joe Biden, our Vice President. Chuck brings a wealth of energy, experience and knowledge to his new franchise and is excited to introduce the ARH brand to Charleston, SC.
Chuck has already identified several potential model home locations for his first model and will begin working towards getting it under way as early as possible.
We're excited to have Chuck on-board and are looking forward to developing some new coastal Carolina product for our expanding Southern Plan Collection. We know he will represent the ARH brand well as we continue to expand our footprint throughout the southeast.
To learn more about building an Arthur Rutenberg home in the Charleston, SC area, please call Coastal Premier Homes at (843) 226-3334.
About Arthur Rutenberg Homes
Arthur Rutenberg has been a respected name in Florida homebuilding since 1953, when he built his first home upon the four "cornerstones" that would make him legendary: design, craftsmanship, service and responsibility. Today, Arthur Rutenberg Homes, Inc. is one of the largest networks of independently owned and operated homebuilding companies in the nation, with franchised homebuilders throughout Florida, North Carolina and South Carolina. For further information, contact Gabriella Nelms at 727-536-5900.