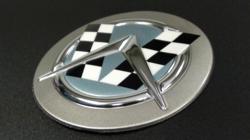 Garland, TX (PRWEB) March 06, 2013
Marking Systems Inc. is now specializing in 3Dome (3 dimensional) labels and emblems. 3domes are an excellent choice for OEM (Original Equipment Manufacturers) looking to enhance their products appearance. 3domes are also a perfect choice for Car Dealerships looking to brand the cars they are selling with their logo. 3domes have the look and quality of the car manufacturer's emblems and badges.
According to their website, 3domes are the newest in emblem/badging technology. There are countless combinations of colors, textures, letters and shapes to be customized to customers' specifications. 3Domes are flexible, chemical resistant and durable. Made with a polyurethane resin, they boast a 7-10 year outdoor life. These 3Domes work especially well with metallic emblems; the added dimension makes them really pop. They can be screened or digitally printed.
3domes are perfect for the Computer, Appliance, Telecommunications, Test and Measurement, Automotive and Marine industries. They are great for equipment logos, team car emblems, and dealership emblems. Many customers have also ordered them for high end branding of OEM equipment.
With a low tooling cost, 3Dome labels can be made in quantities as low as 500. To see more options for 3Dome labels, as well as additional information, visit http://www.markingsystems.com/polyurethane-doming-3domes.html.
About the Company:
MSI is a family owned and operated manufacturing company founded in 1971 to serve such high tech industries as the Computer, Telecommunications, Electronics, Industrial Machine, Medical, Ad Specialty, Sporting goods, Marine and Measurement/Control industries. MSI serves customers as a One Stop Shop for UL/CSA labels, Warning/Caution labels, Nameplates, Graphic Overlays, Membrane Switches, Bar Code labels and Insulators. They hire Experienced People and employ the Latest Technology to provide their customers with the Technical Expertise, Quick-turn Deliveries, High Quality and most Competitive Prices in the Label Industry. Whether the customer is a Fortune 500 company or small local manufacturer, MSI will take total responsibility to make sure that they receive the right label at the right price for all their applications. Please visit the website at http://www.markingsystemsdfw.com.