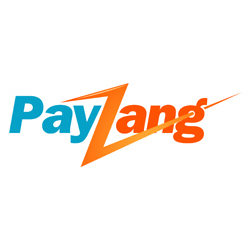 The PayZang payment gateway enables the merchant to realize more revenue with additional payment options such as ACH payment processing. In turn, it helps ISO's and agents maximize their profits.
Salt Lake City, UT (PRWEB) March 06, 2013
PayZang empowers merchants across the web enabling them to accept one time or recurring payments over the internet. PayZang's payment gateway is simple and developer friendly. It allows ISO resellers and agents to seamlessly move over their merchant's payment processing and add the ability to take ACH payments in addition to Card payments. The fully PCI Compliant PayZang payment gateway comes loaded with features that have made it one of the fastest growing payment gateway in the eCommerce space. In addition to the payment gateway offering, PayZang's payment processing services answer the needs of consumers and merchants alike with flexible payment options, user-friendly interfaces and top-of-the-line fraud prevention.
Explore PayZang's Product Features and Services
Payment processing and other merchant services through PayZang simplify the modern business owner's approach to accounts receivable and accounts payable activities. By combining all bookkeeping, reporting and payment acceptance tasks into a single efficient service, merchants are free to conduct business in a secure, hassle-free zone. PayZang gives today's merchants all the tools they need to conduct their business affairs efficiently at any time and from any location.
Payment Gateway Benefits: With no minimums as well as no setup fees or monthly fees, PayZang's payment gateway is ideal for all types of merchants. PayZang's gateway is PCI compliant and allows merchants to accept cards and ACH payment processing as well as scheduling recurring billing tasks.
Online Credit Card Processing Compatibility: By remaining compliant with the PCI (Payment Card Industry) requirements, PayZang provides compatibility with most major card processors allowing merchants to streamline payment acceptance activities. PayZang is compatible with First Data, Global, Elavon, TSYS and many more.
ISO Reseller and Agent Benefits: Merchants interested in boosting their revenue while lowering the cost of their own payment gateways can take advantage of PayZang's generous ISO (Independent Sales Organizations) partner program. Merchants who bring their clients to PayZang enjoy massive savings while adding substantially to their own revenue.
Robust API Options: Comprised of two main products, eCheck or ACH and card, PayZang's payment API provides sophisticated configuration options with comprehensive support for all major platforms and programming languages. Both products are equipped with the same API interface making it easy for merchants to integrate one or both products into websites or shopping carts.
Integrate Existing Card Accounts: With PayZang, merchants have the option to add any existing card accounts they may hold. The process takes only a few minutes and there are never any underwriting fees for existing accounts through PayZang.
Revenue Benefits for Agents and Resellers: On average, resellers and agents who partner with PayZang have increased their revenue by at least 20%. This is smart money for merchants who use PayZang and wish to add extra income to their business activities.
About PayZang:
PayZang provides superior, cutting-edge payment processing solutions for business owners, online merchants and even brick-and-mortar operations regardless of the size of their business. Developed to supply reliable and user-friendly on-demand merchant services, PayZang offers solutions such as a customizable pay-as-you-go model that works with its intuitive suite of merchant tools for handling payment processing needs across a wide range of industries. For more information about PayZang's merchant services and products, visit payzang.com or contact an authorized consultant through the website's online contact form.