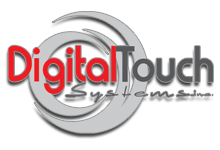 SXSW is a convergence of technology, innovators, creators, thought leaders, media, consumers and general enthusiasts. We are very much looking forward to being in the thick of the world's leading hub of creative minds
New York, New York (PRWEB) March 07, 2013
Business Review today announced DTS as partner of the 2013 SXSW Interactive Tradeshow. A total of 15 Attendee Informational Kiosks, sponsored by Oracle, will be strategically placed throughout the downtown core highlighting event information on 42 inch all-in-one computer display screens with branded signage. Six projective touch computers as well as an additional six touch tables will preside as Exhibitor Search Kiosks at each entrance way of the tradeshow featuring exhibitor information, booth locations, live twitter feeds and more for attendees.
The 2013 SXSW Interactive Tradeshow, featuring over 300 exhibitors, is home to the world's most innovative minds in emerging technology. DTS will feature a 10x10 exhibitor's booth with a designed structure to support and house more than 10 screens ranging from tablet size up to 70 inches. Attendees can expect to see software applications ranging from an education annotation software, facial detection technology, hospitality restaurant suite, and much more. "We are thrilled to be a part of SXSW this year as both a partner and an exhibitor at the 2013 Interactive Tradeshow," says, Bryan McCarley, CEO of Digital Touch Systems. "This is the premier destination for emerging technology and unique discoveries. SXSW is a convergence of technology, innovators, creators, thought leaders, media, consumers and general enthusiasts. We've had great opportunities this year, like the Bar Rescue episode, but we are very much looking forward to being in the thick of the world's leading hub of creative minds."
Registration badges are required to access the SXSW Interactive Tradeshow and attendees can register online via the http://sxsw.com/attend page of the SXSW Festival's website by choosing the Tradeshow option. The Tradeshow is being held at the Austin Convention Center in exhibition halls three and four. Hours of operation are:
Sunday, March 10 - 11:00 a.m. - 6:00 p.m.
Monday, March 11 - 11:00 a.m. - 6:00 p.m.
Tuesday, March 12 - 11:00 a.m. - 6:00 p.m.
Wednesday, March 13 - 11:00 a.m. - 4:00 p.m.
Digital Touch Systems is a touch screen technology company based in Austin, Texas. DTS manufactures touch screen hardware and develops interactive multi-touch software. It has created a number of opportunities through the synergy of hardware manufacturing, software development, cloud space, and network. Areas of focus include: Hospitality, Advertising, Education, Corporate, and Defense.
Our software ranges from a restaurant suite, advertising platform, trade show application, annotation software, facial recognition, network backend, and more.